This year's CIP Photo Contest brought in a record 75 submissions. Though only four Lodges won the grand prize, every photo we received tells a story of a successful Lodge project using CIP grants.
As you read about these Lodges using grants to serve the community, make sure that your Lodge is doing the same. Remember, 2012-13 Gratitude Grant applications are due May 31. Apply soon!
Frozen Fishing Derby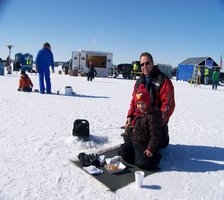 Ice and snow won't keep this young Faribault fisherman and his dad away from the lake. Using a Gratitude Grant, Elks at Faribault, Minn., Lodge No. 1166 ran a youth ice fishing contest. On a chilly but clear February day, more than 160 youth gathered at French Lake for some ice fishing fun. The Elks drilled more than 175 holes in the frozen lake to ensure everyone had a spot to fish, and handed out food and prizes throughout the event.
"It's just a great thing to get kids involved in," says Elk volunteer Paul Becker. "It gets them out on the ice doing something fun with their parents, and keeps them out of trouble."
Holiday Help for Veterans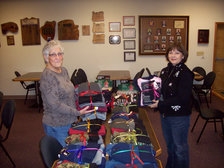 Coos Bay, Ore., Lodge No. 1160 used a Gratitude Grant to reach out to veterans in need during the holiday season. Lodge members like Barbara Porter and Elaine Smith, pictured here, helped prepare more than 20 clothing and food packages for homeless veterans at a local shelter. The Lodge also ran a Christmas event for veterans at a local nursing home.
"The Gratitude Grant benefited our Lodge by giving our members an opportunity to interact with the community," says Project Manager Sharon Kolkhorst. "It opened some eyes to the needs that are so prevalent."
Elks Aide Animals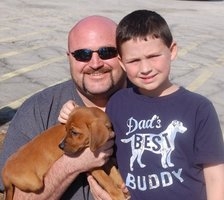 Brooksville, Fla., Lodge No. 2582 used a Gratitude Grant to help the four-legged members of its community. In conjunction with the Humane Society of Nature Coast, the Lodge held an adoption fair. A total of 150 community members came to the Lodge to check out the dogs and cats up for adoption. As an incentive to adopt, the Lodge covered each $25 adoption fee. By the end of the day, 12 animals found loving homes.
"The Lodge received terrific publicity and many new friends in the animal protection community," says Project Manager Paul Stark. "Some of these new friends are joining our Lodge."
A Perfect Prom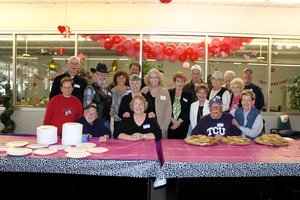 A Promise Grant helped Cleburne, Texas, Lodge No. 811 hold a prom for local teens with special needs. More than 20 Elks, pictured here, chaperoned the event. All told, 100 youth from 13 area high schools joined in the fun. This annual event has grown each year, and is popular with all teens in attendance.
"I want to tell the Elks thank you for taking the time to make such a special memory for the kids," says school superintendent Joe Perrin. "I really appreciate all of your hard work and your big hearts for the kids."
The Elks National Foundation will help Lodges meet local needs by investing up to $6.5 million this year in Elks communities through Beacon, Gratitude, Promise and Impact Grants. These grants offer Lodges an opportunity to serve the community in ways that will raise the Lodge's profile, energize the membership, encourage former members to return to the fold, and gain the notice of people who want to be part of an organization that's doing great things. To learn more about the Community Investments Program, please visit http://elks.org/enf/community/.