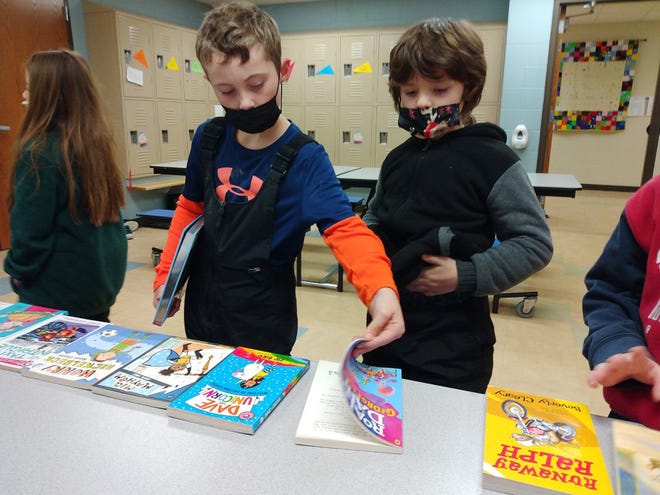 In 2021, Beaver Island, Mich., Lodge No. 2886 was instituted into the Order. Since then, the Beaver Island Lodge—the island's only fraternal organization—has become a hub for socializing and community service.
While it's nothing new for an Elks Lodge to play an important role in a small community, Beaver Island's geography makes it unique. Located 19 miles off mainland Michigan, the island is only accessible by boat or plane. In the winter, flying over frozen Lake Michigan becomes the only option.
This relative isolation has made locals well-attuned to the issues affecting individuals facing adversity in their community. It has also made them self-sufficient and committed to looking after their fellow islanders.
"At our best, we have just 600 residents. Everybody matters here, and everybody wears different hats," says Grants Coordinator Lori Taylor-Blitz. "Here, everybody knows everyone else's business—in a good way."
Before the Beaver Island Lodge was officially instituted, it was clear that the fellowship offered by Elkdom would bring more opportunities for locals to care for one another.
Taylor-Blitz, whose work encompasses multiple areas of community service, was made aware of the grants offered by the Community Investments Program by one of her colleagues.
"I'm always looking to collaborate with other organizations and always looking for ways to give back," she says. "I have a strong grant-writing background, so I said to the ER, 'put me in, coach.'"
Two months after the institution ceremony, the Lodge applied for its first CIP grant⁠—a merged Beacon and Spotlight Grant. With $5,500 awarded from the ENF, the Beaver Island Lodge began supporting children on the small island in big ways.
The Lodge sponsored the PowerBook Bag program, which provided six to eight books to all 75 students in the school system, including those who are homeschooled. Kids picked up their books before the winter and spring breaks, ensuring that education continued outside the classroom.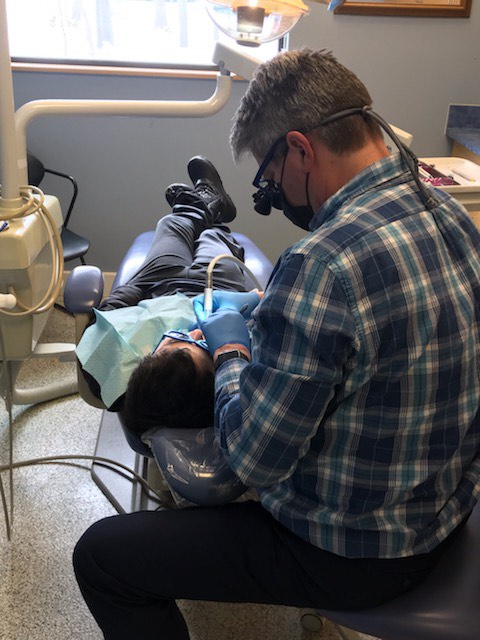 A portion of the grant funds was also used to offer free dental services to every child on the island. There is no full-time dentist on Beaver Island, leaving parents to either wait for the dental staff from the mainland who visit every few weeks or go to the mainland themselves for dental care.
The Beaver Island Lodge put $3,000 toward the dental program, a donation that was matched by a local resident through the clinic's Good Samaritan Fund. With that money, the Beaver Island Rural Health Center flew in the dental staff to clean, x-ray and treat every child who wanted to participate, free of charge.
"These youth are the future, so it's to the benefit of us and our island to do all we can for them," says Taylor-Blitz.
While this project showcased that a small population can be an advantage, the Beaver Island Lodge is looking ahead to how it will use CIP grants to counter other disadvantages of its remote location.
Many of the services needed by elderly residents, such as cleaning assistance and in-home help, are far more expensive than they are on the mainland. Most of the elderly residents also have deep family roots on the island, making relocation unfathomable.
The Beaver Island Lodge will use its 2022-23 Gratitude Grant to host a Senior Expo, where a meal and health checks will be provided. But mainly, the event will be an opportunity for the island's seniors to communicate their needs to area residents and service providers.
Lodge members will do outreach and respond to home repair requests, an aspect of the project that is sure to leave the Lodge, and the community, with a better idea of how to serve the elder members of the island.
Residents of Beaver Island are looking toward the future. With the Beaver Island Lodge at the forefront, it will be a future marked by service and a stronger community.
Lodge grant applications opened on April 1. For more information on our available grants and their guidelines, check out our Grant Toolkits. If you have any questions about grant projects, the CIP can be reached at 773/755-4730 or LodgeGrants@elks.org.