In late August, Hurricane Ida swept up from the Gulf of Mexico through the southern, midwestern and northeastern states. It damaged homes and caused flooding even as it lessened from a Category 4 hurricane to a tropical storm. Some towns in southern Louisiana were without power for weeks, and daily life in communities from West Virginia to Connecticut was disrupted.
Many Elks Lodges stood in the storm's path, and some saw Ida's destruction as a call to action.
Liberty, Texas, Lodge No. 2019 is located just west of the some of the hardest-hit parts of Louisiana. Though their community was largely spared, the Liberty Elks acted quickly to aid their neighbors across the state border.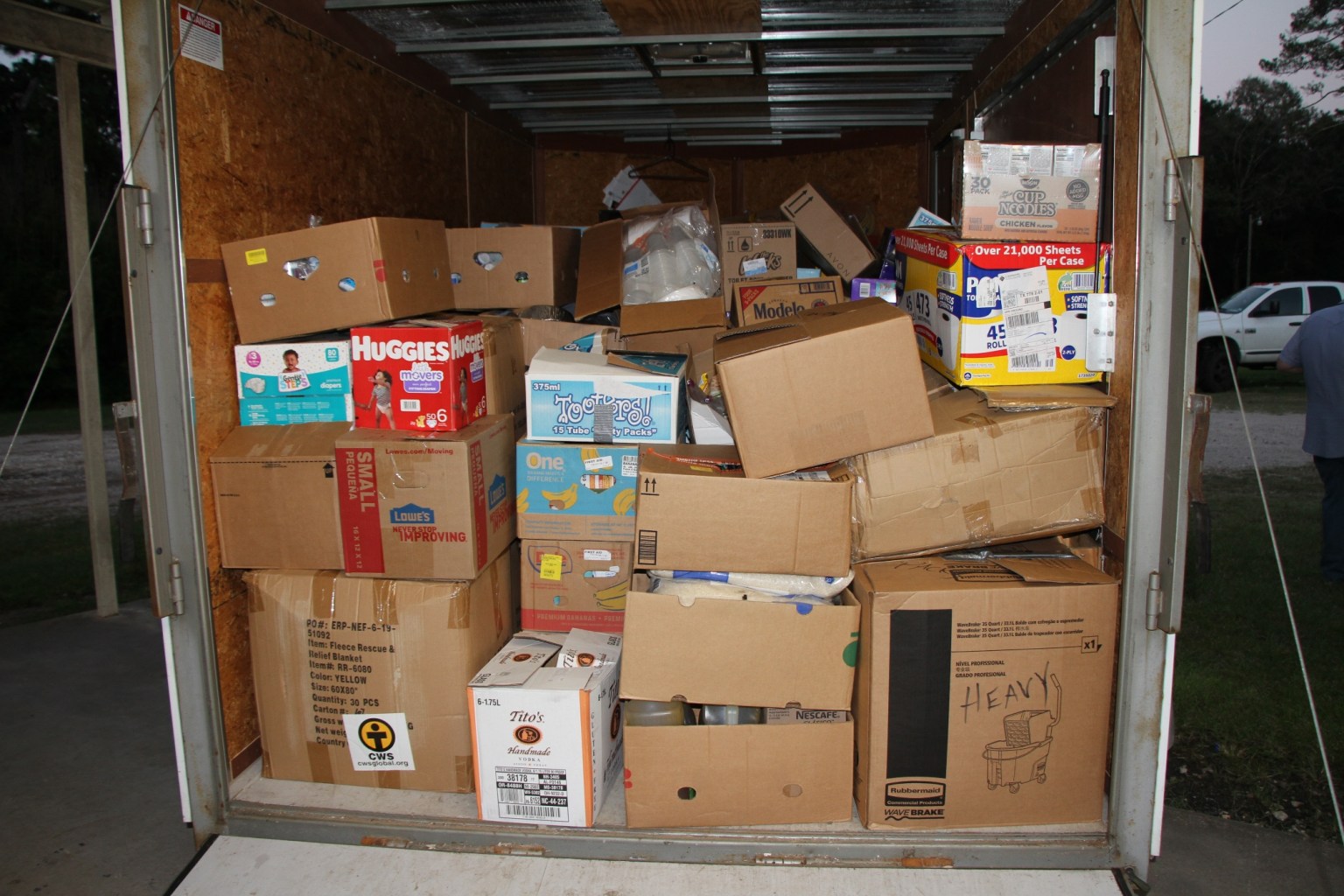 Within days, the Lodge organized the first of multiple drives for hurricane- relief supplies. Lodge members filled a truck with first aid kits, food, water, paper towels, diapers, and cleaning supplies and drove to Montegut, a small town in southernmost Louisiana.
"Montegut has been overlooked in the past with other hurricanes," Exalted Ruler Dustin Fregia said. "We have been talking to their fire department, which will act as the distribution site."
After the first delivery, the Liberty Lodge became a hub for nearby Elks to drop off additional supplies for deliveries to Houma, La., which faced some of the worst destruction from the storm.
After Ida made landfall in Louisiana, northeastern states like Pennsylvania experienced her effects.
About 18 miles from Philadelphia, Elks from Bridgeport, Pa., Lodge No. 714 sprang into action when flooding struck.
One member, Troy Schantz, went out at 2 a.m. to assist the fire department and first responders in their rescue efforts. Later that morning, Bridgeport Grants Coordinator Patrice DeStefano called the Community Investments Program at the Elks National Foundation seeking to use grant funds for emergency flood relief. With $1,500 from its Gratitude Grant approved for immediate use, the Bridgeport Lodge set about collecting and distributing supplies to the affected area.
The most immediate need was food for the displaced and first responders answering the call for help. A deli next door to the Lodge cranked out sandwich after sandwich for DeStefano and other Elks to distribute in the flooded area. When word got out that the sandwiches were going to the those affected by the flood, the deli's tip jar grew so full that they were able to feed emergency workers and residents for three days. First responders were also welcomed into the Lodge to decompress after their shifts.
With evacuations continuing weeks out from the storm, the Bridgeport Lodge is as prepared to offer long-term support as they were short-term. The proceeds from the Lodge's upcoming Elks Annual Car Show will be used for flood relief, and the Lodge will store donated items for those affected.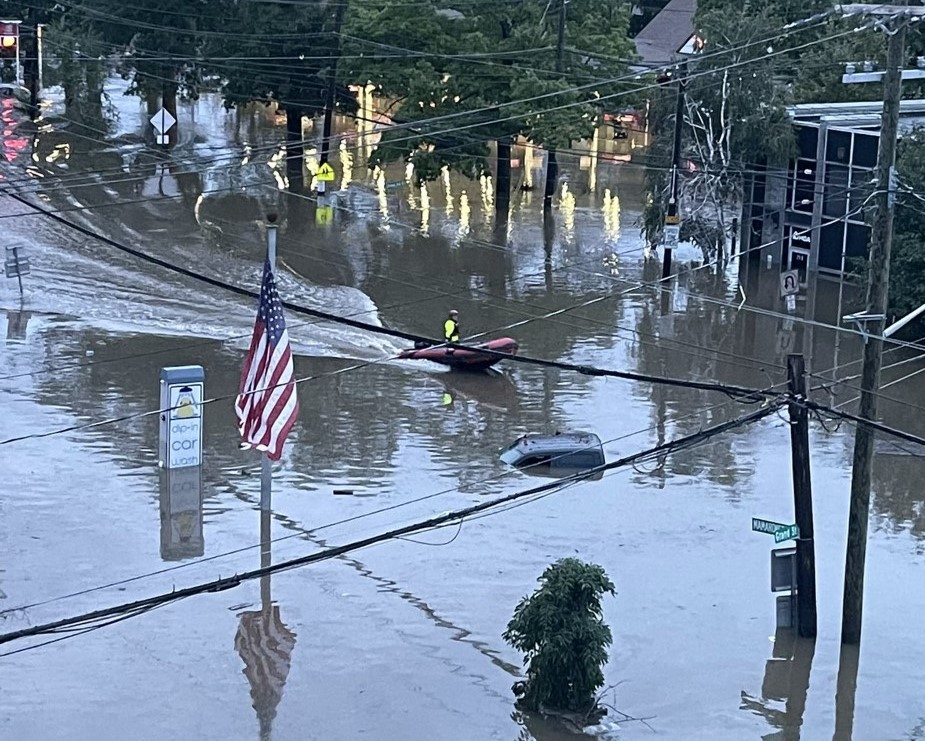 "We're a small Lodge, but we're known in the community," DeStefano said. "Everybody knows everybody here, and people are pulling together. As horrific as it is, it's so awesome to see everyone come together and help out."
Other Lodges are taking measures to relieve Ida's damage. Corning, N.Y., Lodge No. 1071 is donating $2,000 from its Gratitude Grant to two local fire departments that lost equipment in the storm.
Mamaroneck, N.Y., Lodge No. 1457 merged its Spotlight and Beacon Grant to split the combined $5,500 between the local community resource center—which is spearheading the response to the storm— and food pantry—flooding destroyed the pantry's warehouse.
Mamaroneck Grants Coordinator and Trustee Bob Hoffman said that while the area has seen its share of severe storms in recent years, Ida did the most damage.
"We knew immediately when flash flooding started that we would need support," he said. In the aftermath, the Mamaroneck Lodge organized a drive for hygiene supplies—members filled 80 bags and delivered them to the low-lying, flooded Washingtonville neighborhood.
"In an event like this, you wouldn't believe the outpouring of support from people from in the community and outside the community," Hoffman said. "It doesn't matter who they are, people just say, 'what can we do to help?'"
For more information on our available grants and their guidelines, check out our Grant Toolkits. If you have any questions about grant projects, the CIP can be reached at 773/755-4730 or LodgeGrants@elks.org.