Adapting Annual Projects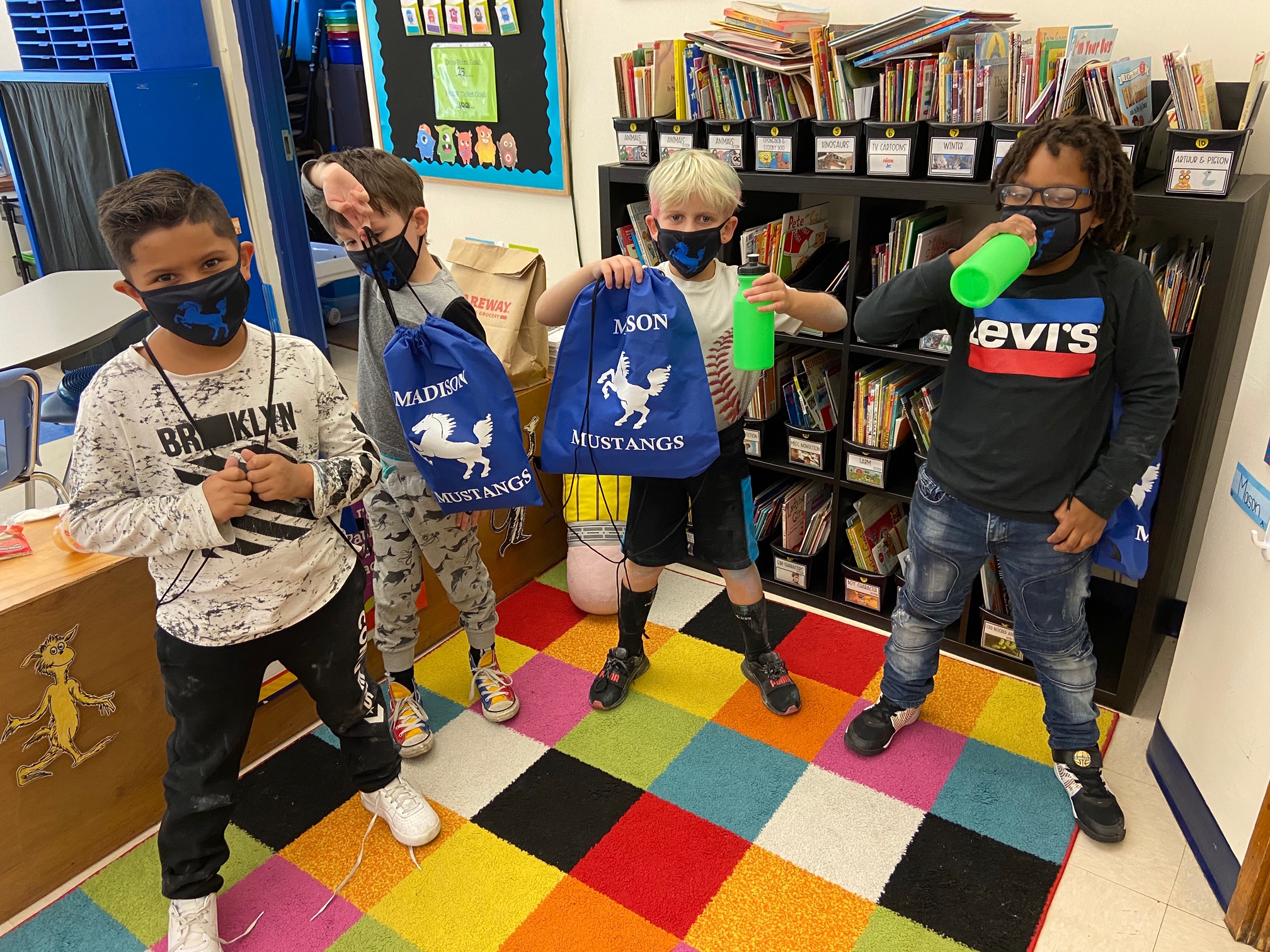 Due to COVID-19, school looks very different for students and teachers. In many areas, in-person events are not considered to be safe, so Elks Lodges have had to change the way their annual grant projects look. For years, Lyndhurst, N.J., Lodge No. 1505 used its Gratitude Grant to help teachers prepare for the school year with classroom supplies by hosting an event for teachers to hand select the supplies needed for the year.
While many students continue to go to school remotely, the Lodge realized that not all students had what they needed to be successful while learning virtually. So, the Lyndhurst Elks purchased supplies for nearly 200 students who needed notebooks, writing utensils, and craft supplies to do projects and learn from home and donated the supplies directly to the school for distribution.
"It has been nice to see the Elks continue to help our community in its time of need," says McPherson.
Davenport, Iowa, Lodge No. 298 has also had to adapt its back-to-school grant project. Using a portion of its Impact Grant, the Lodge planned to hold a "Back to School Unpack Your Backpack Night," where students could come to the Lodge to have fun and select school supplies. Because gathering in groups is deemed unsafe, the Davenport Lodge worked with school administrators to order supplies to be delivered directly to the school. They also shopped for supplies and then dropped them off at the school safely. Though the Lodge's project was entirely different than it has been in the past, Davenport Grants Coordinator Lois Kundel says that the Elks have still made it their own.
"Since we couldn't be there in person to hand things out and interact with the kids, we designed little 'welcome back' postcards which included different riddles or jokes to brighten the kids' days," says Kundel. Although hands-on Elk involvement is limited during these times, adding your own happy spin to a plan can make a distant project feel personal!
Though back-to-school season is technically over, the COVID-19 pandemic is still disrupting life in communities across the country. As such, some annual projects must take a back seat to keep the community safe and healthy. Changing a project that has been done annually can seem intimidating, but Lois Kundel has some advice for fellow Grants Coordinators.
"Establish and work with a contact person, find out their needs and how we as Elks can help," Kundel says. "They know all the rules and regulations to be followed and are best at helping us to adapt our projects."
Consider adapting your Lodge's in-person events to drive-thru events, deliveries to local social service organizations, or monetary donations to organizations that are providing COVID relief. If your Lodge needs some ideas or guidance, consider taking a look at the Beacon Grant Toolkit for InstaGrant ideas, or check out the great grant projects that we are sharing on our social media. The CIP is always just a call away, and we are more than happy to work with you to adapt your project. Apply today, because the grant applications close on December 31, 2020.
---
Back to top