Hickory Lodge Feeds Hungry Students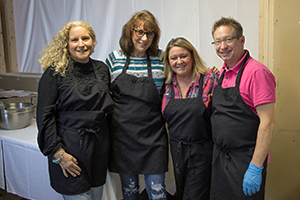 The ringing of the lunch bell means it's time for kids to get up, grab their lunches and run to the cafeteria. For 22 million kids, it means it's time to stand in line for a free or reduced lunch. One in six of those kids isn't sure where his or her next meal will come from, only the next day's lunch is guaranteed.
Members of Hickory, N.C., Lodge No. 1654 don't want to see kids from their community go hungry after school or on weekend. The Lodge used a Gratitude Grant to team up with Catawba County Backpack Program, which distributes backpacks filled with nutritious foods to student who are at risk of hunger during weekends and holidays when school lunches aren't offered.
The program relies on nonprofits, volunteers and private donors to help them restock backpacks each week. As the largest supporter to the program, the Lodge has helped shorten the program's waiting list. It currently serves 1,382 students at two schools in Catawba County. It distributed more than 422,000 meals in the 2017-18 school year. Despite this help, the need continues to grow.
"We were so fortunate to receive the Gratitude Grant," says Valerie Arbogast, the project manager at the Lodge. "We were able to raise community awareness about the need to fight hunger for our local children."
The Lodge's support goes beyond the grant to 325 members who worked together to hold a silent auction at the Lodge, raising an additional $31,000 to address food insecurity in Hickory.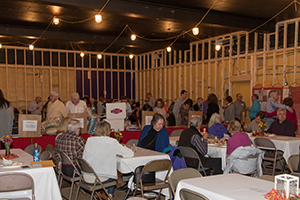 The community has made sure to show the Elks how much they appreciate their hard work and dedication to the project. The project led to major community outreach for the Lodge and led to five new members.
"As well as doing a world of good for our local children, this program garners positive recognition for Hickory Elks Lodge," Arbogast says. "Everyone is very proud of what our Backpack event provides for our community."
The Elks National Foundation helps Lodges serve their communities by offering Gratitude Grants of up to $2,500. To find out more about Gratitude Grants and the Community Investments Program, visit enf.elks.org/GratitudeGrants.
---
Back to top