Shining Bright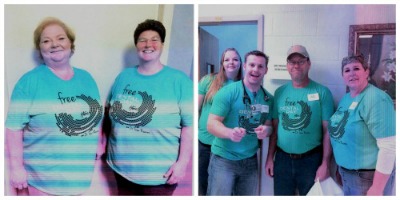 Pulaski, Tenn., Lodge No. 1827 brightens up their community through an annual free dental day. Lodge members partner with a local dentist to provide dental service to community members in need. Elks provide breakfast, assist with registration, and any non-medical needs throughout the day. This year's event lasted 12 hours and served 387 patients!
---
Making a House a Home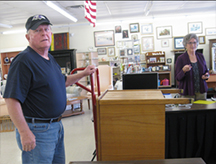 Morehead City-Beaufort, N.C., Lodge No. 1710 welcomes veterans and other individuals who are suffering from homelessness into transitional housing by preparing the homes to be lived in. Elks will use a Beacon Grant to purchase all household and furniture items on a case-by-case basis. Lodge members will also make small household repairs to ensure their new homes are as welcoming as possible.
---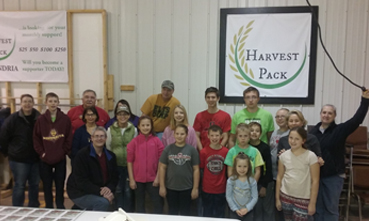 2 Hours. 20 Members. 7,000 Meals.
Alexandria, Minn., Lodge No. 1685 partners with local 4-H clubs to package food for community members in need. The Lodge has used its Beacon Grant to work with local youth on this project for four years. This year the team, consisting of 20 members of 4-H and seven Lodge members, packaged over 7,000 meals in only two short hours!
---
It's Not a Hand Out, It's a Paw Up
Redlands, Calif., Lodge No. 583 utilizes its Beacon Grant to help furry friends find forever families! The Lodge partners with a local animal shelter to host an annual adoption fair where they provide discounted adoption rates and microchips to all pets being adopted, and anyone with an animal who lives in the community. Elks are completely in charge, starting with marketing the event, setting up the tents and enclosures, greeting visitors, and cleaning up when the day is over.

---
Would your Lodge's community benefit from a similar project? Or, do you have a great idea for a new Elks-led charitable project? Beacon Grants offer a great opportunity for Lodges to think of new ways to actively serve their communities. The deadline to apply for a Beacon Grant is March 31, 2016. Don't wait, apply for a Beacon Grant today! The best part about Beacon Grants is that they are ongoing projects, so once you've been approved the hard part is done! You can submit a Beacon Grant application for the exact same project in following years.
For more information on all things Beacon Grant and the complete list of guidelines,
click here
.