Learn more...

Want to learn more about the stories you read in Heartbeat No. 60? Follow the links below.
Revisit the online version of Heartbeat here.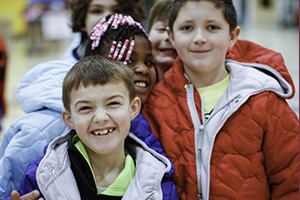 Hoop Shoot The Hoop Shoot season is underway! Check your Lodge's 2019 Hoop Shoot schedule to see when contests start in your Lodge!
Watch all the highlights from the 2018 Hoop Shoot National Finals here. Keep your eye out for Faith!
Community Investments Program A record 300 Freedom Grants were awarded this year! See how a few Lodges will be using them to serve veterans in their community here.
Click here to learn more about Operation Warm. This nonprofit is giving the gift of warmth to millions of children across the U.S., and your Lodge can help!
Scholarships The Future Looks Like video series featuring the 2018 Most Valuable Student scholarship finalists has officially ended! Revisit each scholar's incredible story on our YouTube channel.
Lydia Tam has an incredible story, and so do the other five members of this year's class of Weigel Medical School scholarship recipients! Read their stories here.
If you know any Elks scholars who will be attending medical school next year, they can apply for the Weigel Medical School scholarship here. Applications are due by May 15.
Thanks for reading! Check back next season to learn more about the next edition of Heartbeat.
---
Back to top