Lodge #1877 Home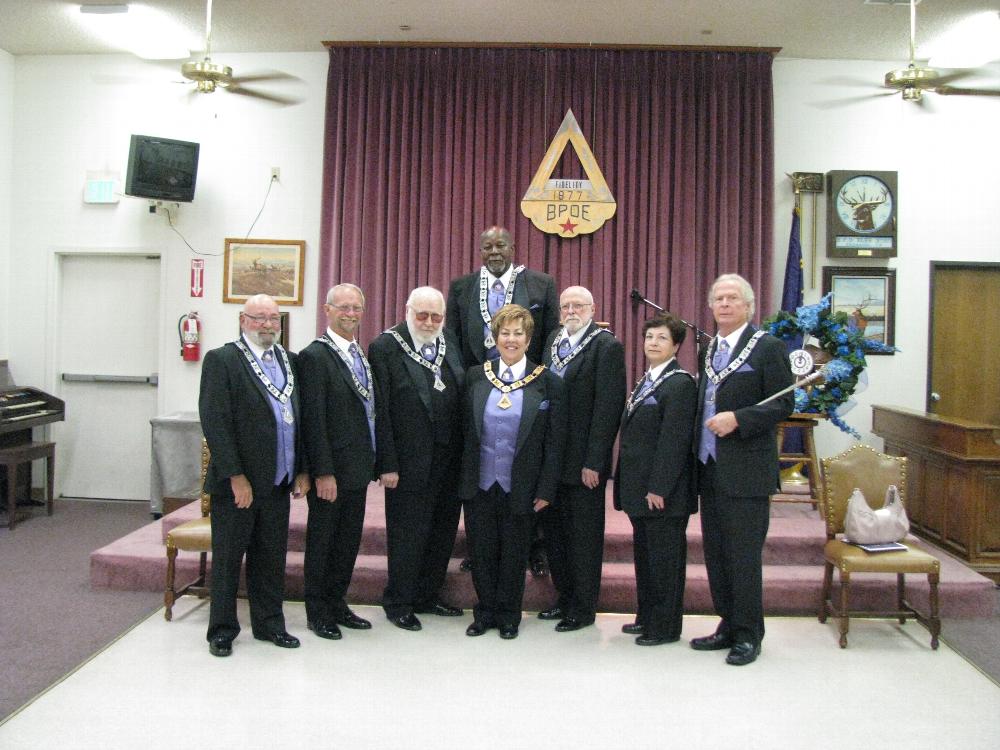 Exalted Ruler ROSE MARIE JOHNSON Welcomes you to our Lodge. Drop in and meet our officers for the 2015-2016 year....More big events are scheduled for this year...................... Check out Lodge News.................. If you read this on line, please take a minute to sign our guest book. I would like to know how many see this. Cyber Guy
First Place Trophy. Winning this award five out of the last seven years is proof that desire and dedication pays off. We all hope that this will be another banner year for Victorville Elks.......
The Victorville ELKS Lodge #1877 meets the first four Thursdays Of the month at 7:00 PM: 14041 Hesperia Road, Victorville,CA 92392. Our Exalted Ruler, Rose Marie Johnson and her Officers welcome all members.
---

Our motto as Officers this year is:"Aim for the moon. Just in case you miss you'll be among the stars". Our goal: Bring Members Back to the Lodge....................... Drop in for a visit and bring a friend..

Click on Calendar at left to see the latest "Tumbleweed Topics" The Lodge News Letter (with a calendar of events). Check out our facilities, lodge news, people, etc. Be sure to check the MORE INFO for more information.

Please sign our 'Guest Book' and let us know about YOU!

Your comments are welcome and important to us...
This Page Last Updated On 23 October 2015
---
Back to top