Lodge #1877 Home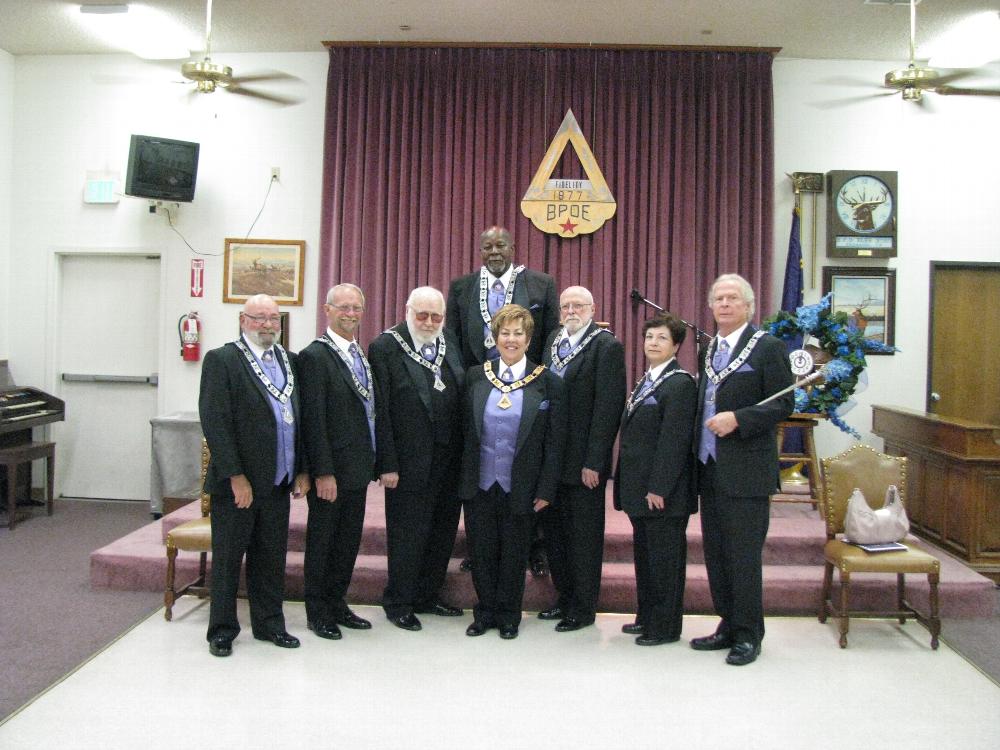 Exalted Ruler ROSE MARIE JOHNSON Welcomes you to our Lodge. Drop in and meet our officers for the 2015-2016 year....Big events are scheduled for 2016.
Check out Lodge News..................
If you read this on line, please take a minute to sign our guest book. I would like to know how many see this. Cyber Guy, Ralph Wareing
The Victorville ELKS Lodge #1877 meets the first four Thursdays Of the month at 7:00 PM: 14041 Hesperia Road, Victorville,CA 92392. Our Exalted Ruler, Rose Marie Johnson and her Officers welcome all members.
Our motto as Officers this year is:"Aim for the moon. Just in case you miss you'll be among the stars". Our goal: Bring Members Back to the Lodge....................... Drop in for a visit and bring a friend..

Click on Calendar at left to see the latest "Tumbleweed Topics" The Lodge News Letter (with a calendar of events). Check out our facilities, lodge news, people, etc. Be sure to check the MORE INFO for more information.
(This Page Last Updated On 29 December 2015)


---
Back to top