Legacy Scholars Love Serving with their #ElksFamily
Every Legacy scholar has a family member who is an Elk. Once awarded their scholarship, their Elks family quickly grows! These scholars are dedicated to service with their Elks family. Check out the infographic below to see why.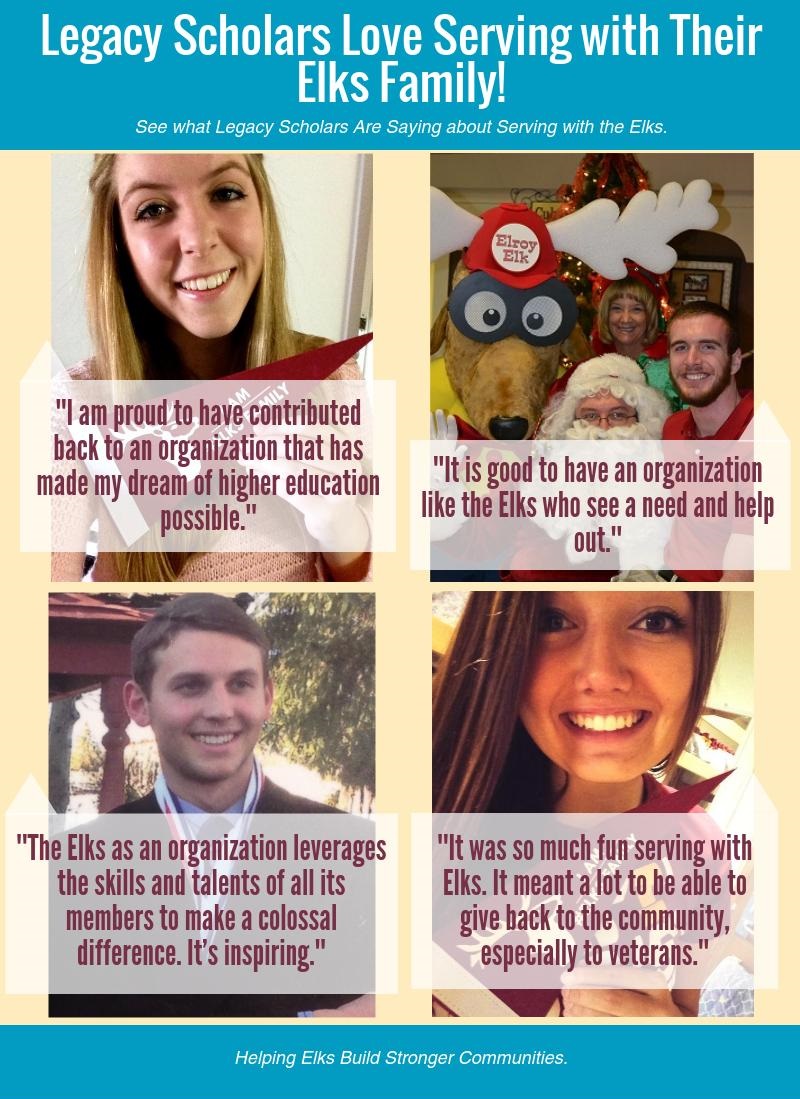 In 2014-15, the Elks National Foundation allocated $1 million to fund 250 scholarships for the children and grandchildren of Elks. If you know any Elks children who are high school seniors, encourage them to visit www.elks.org/enf/scholars for information, including eligibility and deadlines.
---
Back to top