A Guiding Light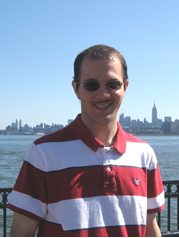 Stefan Sabo,
2006 MVS scholar
When Blake Michaels arrived on campus at the University of Pennsylvania, he was nervous. But that changed when he met Stefan Sabo, a seasoned senior with advice about the future.
Blake and Stefan met through the University of Pennsylvania's peer advisor program in which freshmen are paired with upperclassmen who have similar academic interests. Blake, a freshman, and Stefan, a senior, both majored in mathematics, but soon they found out they had more in common; both Blake and Stefan are Elks scholars!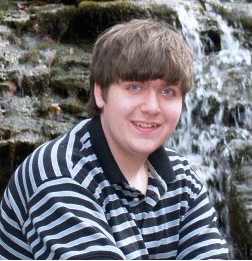 Blake Michaels, 2009 MVS scholar
The two met several times for lunch or dinner to discuss college life, classes, and the challenges of being a freshman. Just before Stefan graduated, they realized that the Elks National Foundation has helped both of them attend school.
"It wasn't until much later in the spring semester that we both realized it," Blake says. "Needless to say, we were both pleasantly surprised."
Blake's 2009 Most Valuable Student scholarship was sponsored by Johnstown, PA, Lodge No. 175 and Stefan's 2006 Most Valuable Student award was thanks to Charleroi, PA, Lodge No. 494.
Since Elks scholars are known for their leadership and willingness to help others, it's no surprise Stefan assisted Blake greatly in navigating through his freshman year.
"Stefan was a huge help," Blake says. "He encouraged me to push harder, and offered good advice when things didn't go as I thought they would. Stefan had a realistic outlook on college that my freshman peers didn't, and I really appreciated that."
Blake wasn't the only one who benefited. Stefan enjoyed sharing his insight and advising Blake, who showed a great willingness to learn.
"Blake was never shy about asking questions, ranging from my opinion of calculus professors to my preference of dining facilities," says Stefan. "It was clear that Blake wanted to become a successful Penn student."
Now Stefan has graduated to pursue a Masters of Advanced Study in Pure Mathematics from the University of Cambridge and Blake is looking forward to a busy sophomore year. As he continues at the University of Pennsylvania, Blake remains grateful for the advice and guidance he received from a fellow Elks scholar.
In 2010-11, the Elks National Foundation allocated $2.296 million to fund the Most Valuable Student Scholarships. For more information about the Most Valuable Student scholarship program, including eligibility and deadlines, please visit www.elks.org/enf/scholars.
---
Back to top