Meet Christina Fang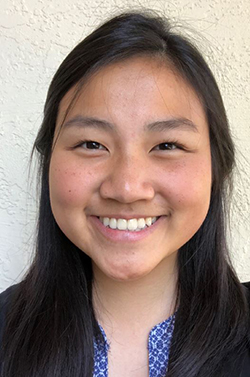 Christina is a 2019 Gunther and Lee Weigel Medical School Scholarship recipient studying to become a primary care physician at the University of California, Irvine School of Medicine.
"I grew up in Taiwan. When my father lost his job, my family moved to Sacramento in the hopes of pursuing better opportunities. I insisted on trying new things. Out of this spirit, I volunteered at my local Elks Lodge frequently. My local Elks Lodge played a pivotal role in shaping my character, and in particular, molding me into an open-minded, sincere individual."
After losing her husband, Gunther, to a staph infection in November 2009, the late Lee Weigel wanted to improve the quality of healthcare in our country. To realize that goal, she partnered with the Elks National Foundation to endow the Gunther and Lee Weigel Medical School Scholarship, which helps Elks scholars pursue careers in medicine. For more information, visit enf.elks.org/WeigelMSS.
---
Back to top