In 2013—the same year he received an MVS scholarship—Ganeev Singh's 15-year-old sister was diagnosed with Lupus.
Watching his sister battle Lupus solidified Singh's drive to become a doctor. One of the triggers of his sister's disease is stress, which sparked Singh's interest in understanding the connections between disease and the brain and inspired him to pursue a specialty in neurosurgery.
Singh is dual enrolled in an M.D./MBA program at Tufts University. He received a 2019 Gunther & Lee Weigel Medical School Scholarship, an award exclusively for Elks scholars pursuing a degree in medicine.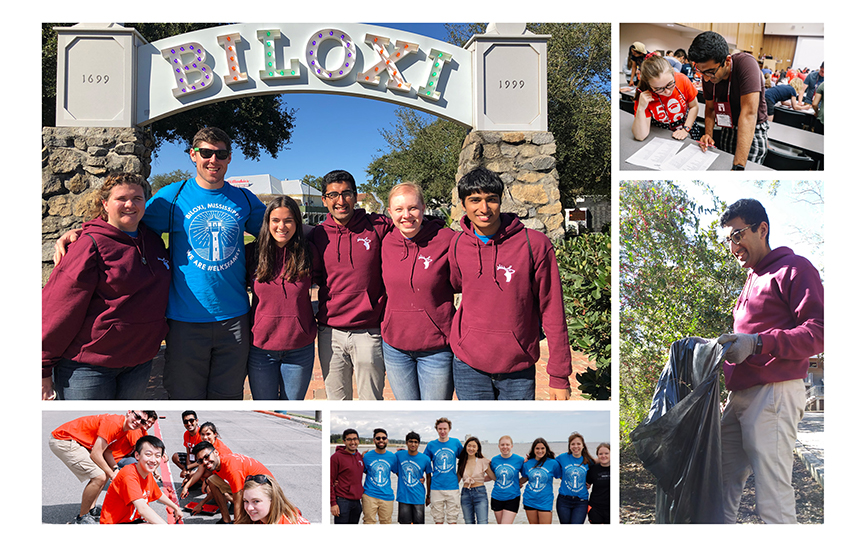 "With both degrees, I will be able to promote teamwork among my colleagues and bridge the gap between clinical medicine and healthcare administration," Singh says.
Upon graduating from UCLA, Singh entered the working world to work for a medical consulting group. It was there that he developed an interest in the business side of medicine. He hopes to use an interdisciplinary approach in his career to deliver patient care while making efforts to improve access and reduce costs for patients and insurance providers.
It was during his time out of school that Singh embarked on a different educational journey—one centered on service.
Singh served side-by-side with Elks and 149 other Elks scholars during the 150 for 150 celebration at the 2018 Elks National Convention in San Antonio, Texas. Not long after, he attended the Elks scholar service trip in Biloxi, Mississippi in January of 2019.
"This is when the ENF went from a scholarship provider to an organization that I became committed to for life," Singh says. "I learned to put service and altruism above everything else."
For Singh, the MVS scholarship was more than just an award—it was a path to forming friendships, engaging in experiences, and embracing a goal of serving humanity. The Weigel scholarship is the next step in pursuing Singh's journey.
"The core of being a physician is altruism, and I value that the Elks' mission falls in line with my future goals of always being oriented to community service," Singh says.
Check out ENF films from the 2019 Winter Elks Scholar Service Trip and learn more about Singh's commitment to service—and the Elks—below.
After losing her husband, Gunther, to a staph infection in November 2009, the late Lee Weigel wanted to improve the quality of healthcare in our country. To realize that goal, she partnered with the Elks National Foundation to endow the Gunther and Lee Weigel Medical School Scholarship, which helps Elks scholars pursue careers in medicine. For more information, visit enf.elks.org/WeigelMSS.