Hopeful for the Future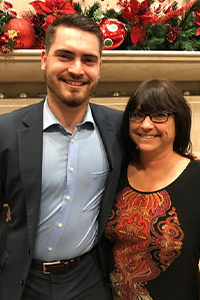 Growing up in a town of less than 2,000 people is like growing up around an extended family. For Matthew Oxendale, Milan, Mo., Lodge No. 2819 became the center of his real and extended family's universe.
"The Milan Elks Lodge serves like a community center," Matthew says.
His father, Mark, helped establish the Lodge, growing it from a small building into a major development. Matthew's father was the third member of the Lodge and went on to become the treasurer, and his mother, Kim, served as the president of the Lady Elks. The Lodge became a second home for Matthew.
"You don't get the same experience as someone in a suburb," Matthew shares, "but you do get to see how a community can rally around a cause."
In 2016, that cause became Matthew's father. Mark was diagnosed with cancer. His family wanted to bring the community together not just to raise funds for medical bills, but to honor Mark's legacy and contributions to the community.
"My father didn't do things for attention or for praise, but rather to help others," Matthew says. "I know he was very appreciative of everyone who showed up in support of him. It was a very wholesome event."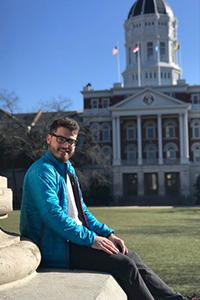 Unfortunately, Matthew's father lost his battle with cancer one month after the benefit. During the hard times that followed, Matthew was coping with his father's death while balancing schoolwork and financial costs to attend the University of Missouri. Matthew was prospering as a student and campus leader, but he was struggling in his personal life.
"That was the lowest point of my life," Matthew says. "I was unsure what the future looked like and if I was even going to be able to finish college."
Matthew turned to his second family, the Elks. He applied for and received an Emergency Educational Grant offered to the children of deceased or totally disabled Elks. Receiving the EEG was "one of the happiest moments" of Matthew's life. Not only did it give him the financial comfort he needed to fully dive into his studies, but it made him hopeful for the future.
Thanks in part to the EEG from the Elks National Foundation, Matthew will graduate with a degree in strategic communications in May 2019. His only regret from college is that he didn't do more on campus. However, he has his whole life ahead of him to continue helping the world; maybe one day he'll do it in the name of the Elks.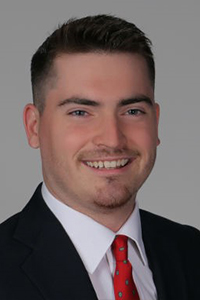 "I would like the thank the very kind Elks for all of the assistance and money over the past years in college," Michael says.
Thanks to his hard work and the Elks' investment, Matthew has a bright future ahead of him. Matthew keeps a legacy of service and leadership alive thanks to the values his father instilled in him and the Elks who helped him continue his journey.
In 2018-19, the Elks National Foundation allocated $323,890 to fund the Emergency Educational Grant program for children of deceased or totally disabled Elks. If you know any Elks children who may be eligible to receive an Emergency Educational Grant, encourage them to visit enf.elks.org/eeg for information, including eligibility and deadlines.
---
Back to top