Dedicated to Compassion and Service
Even by the standards of a tough San Diego neighborhood, Matthew Abrams had a difficult childhood. His father neglected him. His mother eventually succumbed to her alcohol and drug addiction.
Nevertheless, Abrams persevered. He overcame these challenging times, choosing to dedicate his life toward compassion and service. In 2010, with help from a Most Valuable Student scholarship, Abrams traveled cross-country to Harvard, where he would graduate cum laude while continuing to serve.
A significant frequency in Abrams' life has been volunteering as an international teacher and representative for underserved children. During the summer of 2013, Abrams spent time at an orphanage in Santiago, Chile, assisting young, HIV-positive children. He helped with homework, organized and facilitated free time, and built meaningful relationships with these children, easing their mind from the stressful treatments. Additionally, he used his time off to visit a variety of rural health institutions and learn about the drastically varying types of services provided to people of different cultures and incomes. This opportunity made Abrams "aware of the unmet needs of rural populations" and motivated him to pursue a medical education so that he can one day provide proper care to those afflicted by poverty. His mentoring experiences don't end there. Abrams earned the once-in-a-lifetime opportunity to teach English in Spain through the Fulbright Program. Serving as one of Spain's 2015 Fulbright Scholars, Abrams worked in an underserved bilingual program at El Pinar High School. He excelled so prominently that the Spanish Fulbright Commission extended his grant and allowed him to spend a second year teaching.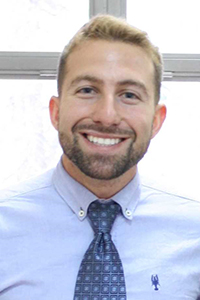 One of Abrams's main responsibilities was to prepare a team of students to compete in a model United Nations program, a task that involved teaching the team complex yet critical topics such as global inequity, healthcare disparity, the Syrian refugee crisis, and more. This opportunity helped Abrams develop crucial communication skills that will be essential for his future career as a doctor. Abrams says the Fulbright Program showed him "the importance of communicating information in culturally sensitive and respectful ways."
These experiences only scratch the surface when it comes to the overwhelming pool of opportunities that Abrams has participated in. Driven by the misuse of drugs and alcohol witnessed during his youth, Abrams served as a Drug and Alcohol Peer Advisor throughout college. With motivational interviews and non-judgmental mentorship, Abrams taught his peers about the "importance of prevention and harm-reduction."
Additionally, during all four years of college, Abrams volunteered at REACH, a program for children ages 5 to 15 who have developmental disabilities, social impairments and behavioral needs. He also served as president of the club for more than a year.
Abrams has an impressive amount of research and study under his belt as well. He participated in labs that investigated the maturation of motor neurons, served as a research assistant to explore genetic and socioenvironmental risks factors for alcohol use disorders, worked with the Harvard College Wellness Project to promote well-being and stress management, served in a month-long Teach for America program in a low-socioeconomic area of Boston, and the list continues—almost endlessly. All these programs and experiences helped Abrams become the caring, professional and empathetic individual he is today.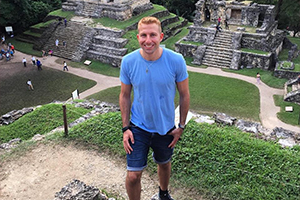 "In every sense, Matt went above and beyond when it came to developing professional relationships with our families and their children," says Marie Angeli, director of the nonprofit Autism, Respite, Camp, and Childcare Center, who worked with Abrams. "I saw great potential in the way that he was able to create such close bonds with our children, yet at the same time remain professional and relay concerns that he may have had at any given time."
Whether it was as a Bostonian Teach for America volunteer, an instructor and mentor for Chilean orphans at Fundación Santa Clara, a peer advisor for alcohol and drug awareness at Harvard, or a student researcher investigating ways to combat neurodegenerative disease, Abrams has already established himself as a tireless, altruistic and dedicated servant for those in need. Now, as he attends the University of Central Florida Medical School, the Elks National Foundation could not be more honored to call Matthew Abrams one of our Gunther & Lee Weigel Medical School Scholars.
After losing her husband, Gunther, to a staph infection in November 2009, the late Lee Weigel wanted to improve the quality of healthcare in our country. To realize that goal, she partnered with the Elks National Foundation to endow the Gunther and Lee Weigel Medical School Scholarship, which helps Elks scholars pursue careers in medicine.
---
Back to top