The Sun Never Sets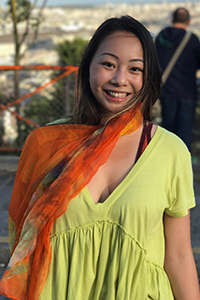 Author, activist and civil rights leader Coretta Scott King once said, "The greatness of a community is most accurately measured by the compassionate actions of its members." As a member of many communities—her family, UPenn, artists, immigrants—Mary Sun's passions have been driven by the empathy she feels toward these communities and many others, a quality King would surely admire.
"My strength is rooted in the diversity of my communities," Sun says. "I am proud to have the support of the Elks National Foundation, which is dedicated to strengthening communities at a national scale."
Sun received the Most Valuable Student scholarship in 2014, catapulting her into her next community—the Elks family.
"The socioeconomic, cultural, and familial challenges I faced may not have been shared by my peers," Sun says. "But the investment the Elks made in me meant I would navigate these challenges with the support of a national community."
At UPenn, Sun studied in a dual-degree program focused on life sciences and business "to better understand the many complexities of our healthcare system." She participated in research spanning the clinical sciences, economics and finance and had access to incubator programs that helped her grow her own nonprofit, the MedX Program, which she founded as an undergraduate student.
The MedX Program's mission is to "improve the health realities of local and global underserved communities through interdisciplinary approaches that go beyond traditional volunteering."
"Whether I was in West Philadelphia or Guatemala, MedX gave me a powerful platform for engaging diverse student populations in healthcare," Sun says.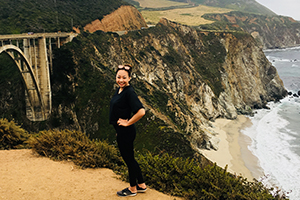 Sun's efforts to broaden this type of platform didn't go unnoticed; in fact, they went global. Today, thousands of students participate in the program in campuses around the world. Sun has stayed on as the national founder and president.
In 2016, Sun graduated with a bachelor's degree in economics from UPenn. She deferred medical school for two years to work in a two-year tenure as a product manager at Microsoft. As a member of the Microsoft community, Sun launched a complex application that's used by millions of people for communication within organizations such as hospitals, medical practices and medical research hubs.
While she was at Microsoft, Sun received her master's degree in software engineering through Harvard's Extension School. Although she had the option of pursuing a career at Microsoft, she couldn't forget her passion for the medical industry.
"My decision to leave Microsoft for medical school is motivated by the unique role I believe physician-technologists can play in achieving health equity across America—especially within our neediest communities and neighborhoods," Sun says.
Sun hopes to use her experience in product development at Microsoft, as well as her academic knowledge in computer science, to improve her point-of-service care when she becomes a doctor. Her innate commitment to helping others, stemming from her experience as a first-generation American who has been a large support system for her family, continues to drive Sun in her pursuit of doctorhood.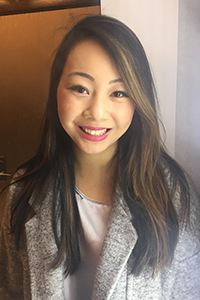 Now, Sun is ready to join her next community; this time, as a student at the Icahn School of Medicine at Mount Sinai in New York City. She will specialize in psychiatry, a new field for Sun. She hopes it will help her better understand the human condition and how to build personal connections with her patients. Sun believes technology will play a major role in the advancement of psychiatry as innovations like artificial intelligence make their way to the forefront of healthcare.
Each of Sun's communities and the experiences she had from them will lend themselves to Sun achieving the many goals she hopes to accomplish after earning her medical degree. No matter what Sun does next, and it's sure to be impressive, she will always have the Elks community beside her.
"The ENF and Elks scholars have inspired me to build, grow and serve communities in all aspects of my life," Sun says. "Life is a team effort, and I'm glad to be part of this one."
After losing her husband, Gunther, to a staph infection in November 2009, the late Lee Weigel wanted to improve the quality of healthcare in our country. To realize that goal, she partnered with the Elks National Foundation to endow the Gunther and Lee Weigel Medical School Scholarship, which helps Elks scholars pursue careers in medicine.
---
Back to top