Compassion and Healing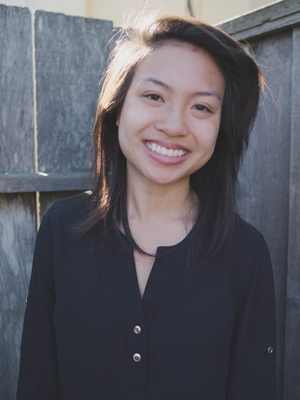 Chantal Nguyen, a 2013 Most Valuable Student scholar, will be continuing her academic journey at George Washington University School of Medicine and Health Sciences. She recently graduated from Saint Bonaventure University, with a major in Biology, and will be continuing her studies in Primary Care: Family Medicine.
During her undergraduate career, Chantal took part in many extracurricular activities that enhanced her desire to become a primary care doctor. During her time at Saint Bonaventure University, Chantal was a Medical Emergency Response Team, a research leader, an academic tutor, a mentor, and a leader. She never fell short of putting her whole heart into everything she did. This is an attitude that carried over into her medical interests as well, and brought her to the place she is at today.
"I learned that medicine is not simply giving medications and curing patients; at the core of medicine is compassion and healing."
Chantal recognizes that medicine is not only the act of providing physical healing, but providing emotional support as well. As a counselor for the Muscular Dystrophy Association, she provided 24/7 assistance at a summer camp for children and teens. She had one experience, at camp, in particular, that brought to light how the pain and social isolation of illness can cause individuals to take drastic and unsafe measures if they do not have the emotional support they desire and need. After providing emergency medical assistance and listening to a distressed teenage girl with spinal muscular atrophy who wanted to take her own life, Chantal recognized how important her patient's emotional wellbeing was to provide the best care possible. Having the importance of compassion instilled in her by her grandmother at a young age, she hopes to not be the doctor that views individuals as sickly patients, but rather as humans who yearn for emotional connection and support as well. These views are what lead her to wanting to follow the career path she is on, and help an array of different people.
"I learned that the Elks scholarship means service not for the sake of volunteering, but for the greater good; the Elks scholarship means making sacrifices to accommodate others in their pursuit of goodness; the Elks scholarship means rejecting contentment and having the avid desire to constantly improve oneself," Chantal shares.
---
Back to top