North by Elks Family
Our fourth annual Leadership Weekend (#Lead4) is in the books. The weekend was educational (there were great presentations by Scholar Leaders Jay Little and Nathan Miller, Drug Awareness speaker Ray Lozano, and Elks Scholar Fellow Sancy Childers), inspirational (these 20 students are brimming with promise), and fun for all involved (games, service, ice-breakers, conversation and a dinner cruise?!?).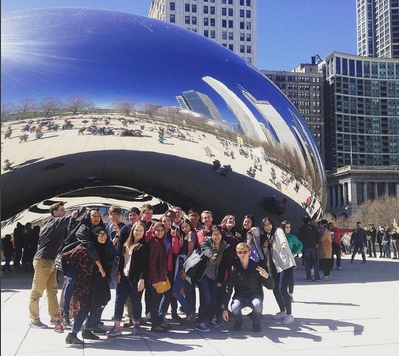 "It's one of those things where you're glad it's over but wish it wasn't," says Programs Relationship Associate Maryann Slater, who spent months planning and organizing the weekend.
During a final reflection on Saturday evening, finalist Rebecca Reuning summed up her feelings with one word: "Conflicted." She wasn't ready to say goodbye to her new friends.
More than 30,000 high school seniors nationwide applied for this year's Most Valuable Student scholarship, which is based on academics, leadership and financial need. Twenty finalists were invited to attend the Leadership Weekend from April 6 to 9 in Chicago. Each was guaranteed a scholarship of $20,000. During the weekend, they had the opportunity to interview for top awards of $30,000, $40,000 and $50,000. But the weekend was about so much more than those 20-minute interviews.
The scholars forged bonds with one another and the staff. They participated in activities that helped identify their core values. They explored Chicago. They served veterans at the Jesse Brown V.A. Medical Center. They scarfed down deep-dish pizza. And they shared personal stories of tragedy and triumph, of hardship and perseverance, of discovery and hope.
"When the scholars arrived on Thursday," Slater says, "their compasses were calibrated toward their own goals and ambitions. The things that got them to the Leadership Weekend. But by the time they left on Sunday, those needles were also pointing toward their Elks Family."
Throughout the weekend, Slater and Elks Scholar Fellow Jenna Johnson stressed the many engagement opportunities available to Elks scholars. And the idea of Elks Family was reinforced by the presence of other scholars participating in the weekend.
Little and Miller, who were in the finalists' shoes themselves last year and in 2014, respectively, shared their wisdom in a great presentation on the college experience onThursday evening. And former top winners Sean Loosli (2003), Bryce Caswell (2003), and Joanne Dynak (2012) served on the judging panels.
"When they tell you that you're now part of the Elks Family, they mean it," Miller says.
Parting on Sunday was difficult for scholars and staff alike, but it wasn't goodbye.
"Their journeys are just beginning," Slater says, "and the Elks will be a part of it."
"Our Most Valuable Students are going to change the world," adds Jim O'Kelley, the director of the Elks National Foundation. "We're looking forward to following their careers."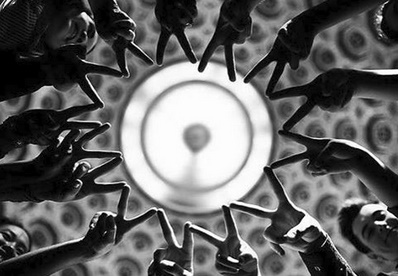 $50,000 scholarship winners Colin Norick, sponsored by Kalispell, Mont. Lodge No. 725, and Zoi Urban, sponsored by Santa Maria, Calif., Lodge No. 1538.
$40,000 scholarship winners Jacob Mosley, sponsored by Ocala, Fla., Lodge No. 286, and Ameena Razzaque, sponsored by San Antonio, Texas Lodge No. 216.
$30,000 scholarship winners Jacob Fritchie, sponsored by Robinson, Ill., Lodge No. 1188, and Lucia Zheng, sponsored by Beaverton, Ore., Lodge No. 1989.
The other 14 finalists received $20,000 scholarships. A total of 486 runners-up received $4,000 scholarships. For a complete list of Most Valuable Students, click here.
For 2016-17, the Elks National Foundation allocated $2.75 million to fund the Most Valuable Student scholarship program, which includes 500 four-year Most Valuable Student Scholarships. For more information about the Most Valuable Student scholarship program, including eligibility and deadlines, visit enf.elks.org/MVS
---
Back to top