Welcome the Class of 2016 to the Elks Family!
Join us in welcoming the class of 2016 Elks scholars to the Elks family! Congratulations to the 500 Most Valuable Student scholars, who will receive college scholarships ranging from $4,000 to $50,000 over four years, enabling them to attend the colleges of their dreams. For the complete list of MVS scholars,
click here.
Most Valuable Student scholars are thankful to Elks volunteers, who spent countless hours reviewing applications to ensure these young men and women have a chance at a scholarship to support their college education. "Thank you to every member who read applications and for the hours spent discussing," says Julie Sparks, a 2016 MVS scholar, sponsored by Sanford, Fla., Lodge No. 1241. "Thank you for donating the money to incoming college students such as myself. Thank you for helping us." 2016 MVS scholar Ben Hanson, sponsored by Rice Lake, Wisc., Lodge No.1441, agrees.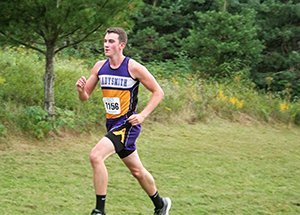 "The fact that the Elks are made up of local residents who want to improve their communities sets a great example for us college-bound students," says Ben. "The time and money the Elks put forward is greatly appreciated by those who benefit from your generosity. Thank you again!"
We're proud to announce our 250 Legacy Awards winners as well. These students, all children or grandchildren of Elks, will receive a $4,000 college scholarship to be awarded over four years. For the list of winners, click here. Legacy scholars are thankful for the support of their Elks family and are excited to become more involved.
"I am excited to become more involved with the Elks and make a difference where I live. The Elks help make this world a better place, and I can't wait to continue to be a part of that," says Andie Naugler, a 2016 Legacy scholar, sponsored by Lake Havasu City, Ariz., Lodge No. 2399. "Thank you again for your generosity and for investing in me with the Legacy Award. I hope to make you proud."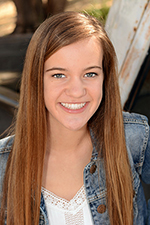 We know Andie and all our 2016 Elks scholars will make us proud. Congratulations to all of our 2016 Elks scholars! Your Elks family looks forward to joining you on your college journey and beyond.
In 2015-16, the Elks National Foundation appropriated $4.16 million to fund the ENF scholarship program, which provides college scholarships, ensuring a bright future for our nation's youth. As important parts of the Elks family, Elks scholars have many social and service opportunities to connect with the Elks and each other. For more information about our scholarship programs, and for ways Lodges can get involved with Elks scholars, visit www.elks.org/enf/scholars.
---
Back to top