Lodge Facilities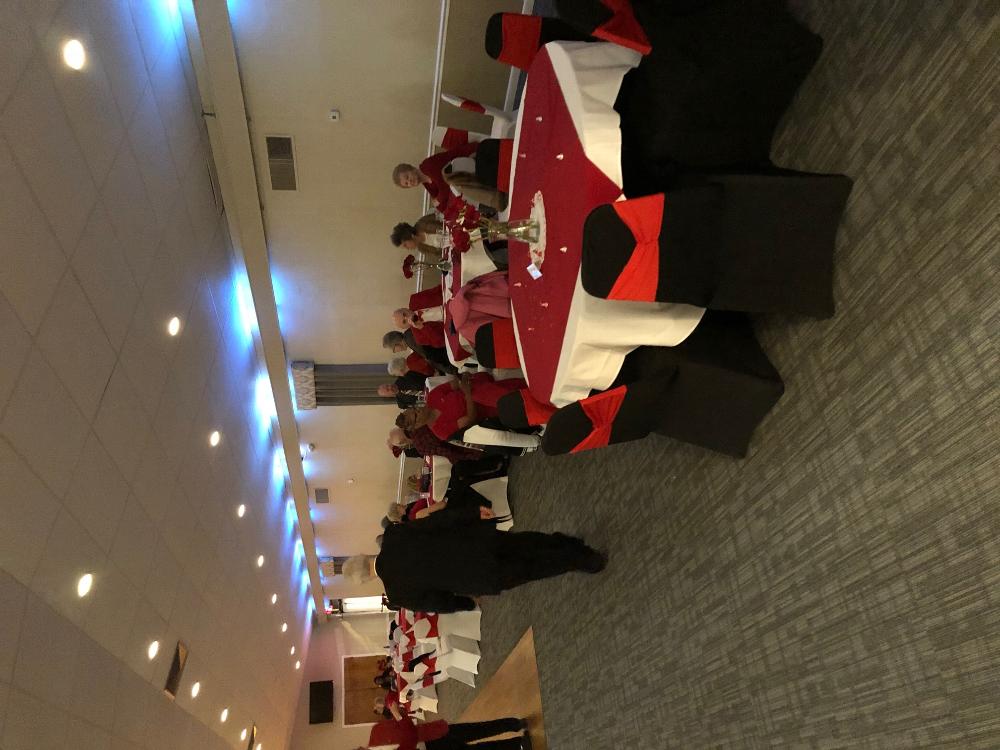 The Grand Ballroom
The Grand Ballroom is a beautiful 4300 square foot room with one of the largest wooden dance floors in the Savannah area. It can hold up to 300 people but 200 is more normal.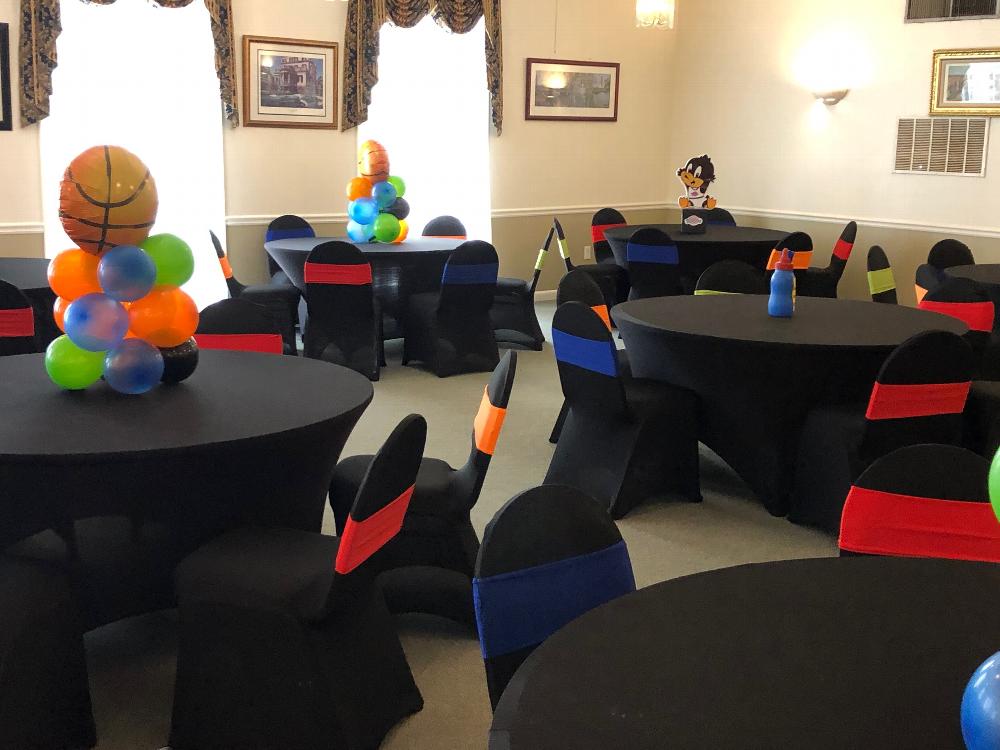 The Savannah Room
Dining at the Lodge takes place in the Savannah Room, a 2700 square foot room, recently expanded. It can hold approximately 150 people, or up to 200 if tables are placed on the dance floor. A large wooden dance floor allows dancing after dinner, with the bar being conveniently located close by.
The Lounge
The Bar and Lounge occupy about 1300 square feet and with small round tables can hold about 100 persons. It is a perfect place to relax with convivial fellow Elks or to simply watch our large screen television.
Annex
There is a 900 square foot Annex off to the side of the Grand Ballroom that is perfect for food serving and other preparations.
Overnight Parking
Savannah Lodge 183 has 2 electric (30Amp & 50Amp) & water RV hookups for overnight parking. Call 912-927-2183 for availability, first come first served.
---
Back to top