Welcome to the home page of the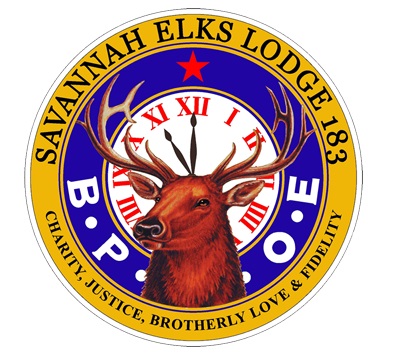 BINGO - THURSDAY'S @ 7:30PM & SUNDAY'S
@ 7:00PM
QUEEN OF HEARTS JACKPOT $$$



Savannah Elks Lodge #183, Where friends and family come together.
Lodge Meetings are held at 7 pm on the second and fourth Tuesdays of the month (except for July, August & December - then we meet the second Tuesday only). Bar opens at 5:00 with dinner being served at 6 pm.
Every Friday we hold our Friday Night Socials. The bar opens at 5:00 pm. 1st and 3rd Fridays are prepared meals. All other Fridays are simple foods.
To get to our Lodge take Abercorn Extension south and turn right on Wilshire Boulevard - just after Tibet Avenue. We are about 500 yards east on the left-hand side. You can't miss the sign. If you are coming north on Abercorn from I-95 turn left on Wilshire, just after Abercorn takes a 90-degree turn to the left.