Lodge Facilities
Lounge
Our lounge opens for our members daily at 11:30 am. Don't forget that every Friday night, dinner is served at 6:30pm. For the Friday night menu, please refer to the calendar. Our lounge can seat 125 people.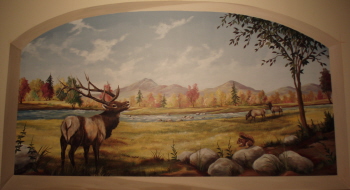 Elk Mural in our Lounge
A beautiful mural was completed in our lounge in January, 2007 by Robin Golden of "Golden Murals." Perhaps it suggests a majestic elk keeping a watchful eye over a mate and an offspring as they graze along the creek in this beautiful land.
Lounge Big Screen TV
Come on down, bring your friends and enjoy your favorite sports on our Big Screen TV. We also have a Juke Box, can accommodate a DJ or Karaoke, and for those that feel lucky, play some California Keno or the Lottery.
Lounge Dance Floor
Our Lounge floor space totals approximately 1,500 square feet and can accommadate 200 persons for dining, dancing, meetings, or functions to meet the needs of our members.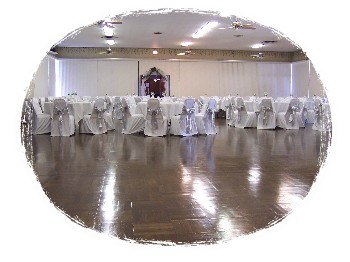 Banquet Room
Our members have access at a nominal fee to a large multiple purpose function room with a floor space of approximately 3,000 square feet. The room is equipped with a stage, a full service bar, and a fully equipped commercial kitchen. The multi-purpose room may be used for many types of events, from wedding receptions with a seating capacity of 250, to corporate meetings or seminars with a seating capacity of 350 persons.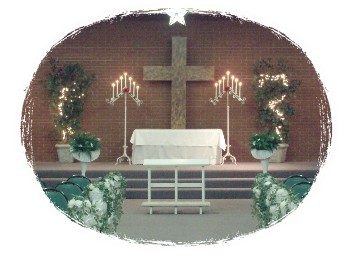 Chapel
Our Chapel has 2,700 square feet of floor space and can seat 250 persons.
Game Room
Our card room has 1,300 square feet of floor space and has two billiard tables.
Smoker's Patio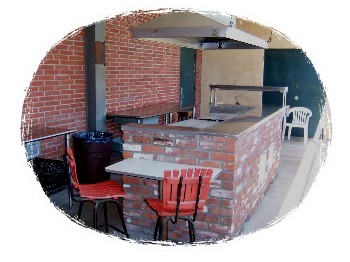 Patio Grill
---
Back to top