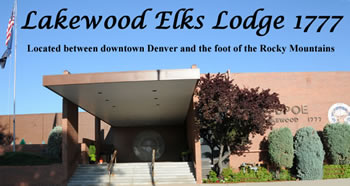 We Now Have Regular Hours!
Tuesday: 4:00 PM - 9:00 PM Bar Bingo at 5:00 PM
Wednesday 4:00 PM - 9:00 PM Bocce League at 5:00 PM
Thursday 4:00 PM - 9:00 PM Dancing with Perfect Harmony at 6:00 PM
Friday: 4 PM - 10 PM Club Country Dance at 6:00 PM
Other special events per the calendar (please note due to glitch with the host site, the calendar may reflect CENTRAL Time rather than Mountain)
Questions? Call the Office from 9am to 2pm, Monday thru Thursday for more information, 303-238-1307.
Interested in Membership in the Elks? Please contact the office or any Elk Member about joining us.