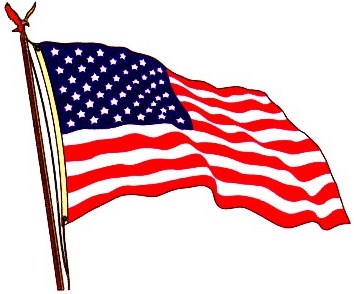 NOVEMBER - 2022 DUNKIRK PUBLIC LIBRARY SUMMER READING PROGRAM -
with
CHECK PRESENTATION of $250.00
Cheque for $250.00 presented to The Dunkirk Public Library for their Summer Reading Program.
Left to Right in the photo: Maryann Johnson, Stephanie Crouch, Bob Ford, Barry Barger,
ER Vicky May, Joe Sommers, Keith Martin, Demara Whitney, Stu Cowgirl, Bob Braun
--------------------------------------------------------------------------------------------------------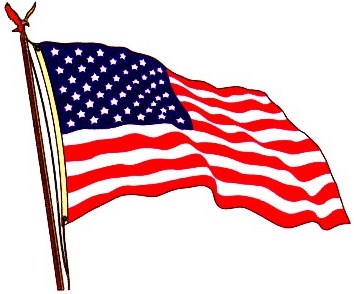 RESULTS of
BENEFIT BREAKFAST for SPECIAL OLYMPICS
held
Saturday SEPTEMBER 24th, 2022
ALL PROCEEDS WENT TO JAY COUNTY SPECIAL OLYMPICS !
On Sept. 24th the Dunkirk Elks Lodge 1776 donated a Total Amount of $7,000.
This cheque for $6,000.00 was presented to The Jay County Chapter of Special Olympics. This donation was made possible by a Grant from the the Elks National Foundation and the Support of the Officers and Members of the Dunkirk Indiana Elks Lodge BPOE 1776
.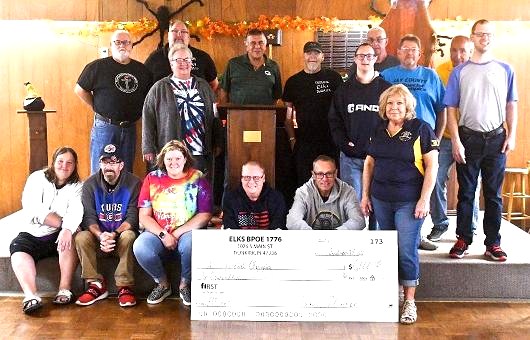 Our Lodge raised an additional $1,000.00 through the efforts of the Breakfast Cook Crew, a 50/50 Drawing and outright donations from the patrons of the Charity Benefit Breakfast Sat. Sept. 24th. The TOTAL raised and given to the SPECIAL OLYMPICS Charity was $7,000.00. The 50/50 Drawing was $91.00 and won by PER James Fulks, who donated $50.00 of the winnings back to The Special Olympics.
PHOTO ABOVE:
Front Row - Left to Right: Shelly Roser, Sam Glessner, Michelle Hostetler, Curtis Atkinson, Ron Smith, Vicky May ER.
Second Row (Back Row) Left to Right: Butch Cook, Peggy Atkinson, James Fulks, Dan Watson, Bob Weekley, Kameron Woodbury, Joe Sommers, Troy Atkinson, Bob Ford, Randy Lucas.
Thank You All for thinking of these Special Athletes!
----------------------------------------------------------------------------------------------------------------------------