----------------------------------------------------------------------------------------------------------------------------
---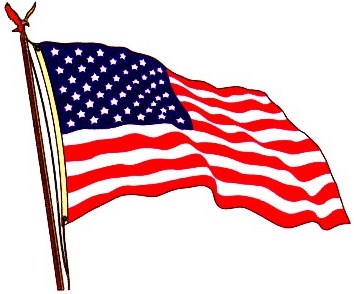 RESULTS of
BENEFIT BREAKFAST for SPECIAL OLYMPICS
held
Saturday SEPTEMBER 24th, 2022
ALL PROCEEDS WENT TO JAY COUNTY SPECIAL OLYMPICS !
On Sept. 24th the Dunkirk Elks Lodge 1776 donated a Total Amount of $7,000.
This cheque for $6,000.00 was presented to The Jay County Chapter of Special Olympics. This donation was made possible by a Grant from the the Elks National Foundation and the Support of the Officers and Members of the Dunkirk Indiana Elks Lodge BPOE 1776
.
Our Lodge raised an additional $1,000.00 through the efforts of the Breakfast Cook Crew, a 50/50 Drawing and outright donations from the patrons of the Charity Benefit Breakfast Sat. Sept. 24th. The TOTAL raised and given to the SPECIAL OLYMPICS Charity was $7,000.00. The 50/50 Drawing was $91.00 and won by PER James Fulks, who donated $50.00 of the winnings back to The Special Olympics.
PHOTO ABOVE:
Front Row - Left to Right: Shelly Roser, Sam Glessner, Michelle Hostetler, Curtis Atkinson, Ron Smith, Vicky May ER.
Second Row (Back Row) Left to Right: Butch Cook, Peggy Atkinson, James Fulks, Dan Watson, Bob Weekley, Kameron Woodbury, Joe Sommers, Troy Atkinson, Bob Ford, Randy Lucas.
Thank You All for thinking of these Special Athletes!
----------------------------------------------------------------------------------------------------------------------------
Please check out - Thoughts Regarding: "Elks Lodge Special Olympics Charity Benefit Breakfast" - provided by PER James Fulks - sent Sunday, September 25th, 2022.
"As a Past Elks Lodge Exalted Ruler, the events of yesterday filled me with a level of pride in our fine Fraternal Organization that I find hard to adequately put into words.
The irony of all of this is the recollection of that evening in December of 2020, when we held an emergency meeting and a very close vote was held, and we literally almost lost our Lodge to a faction who wanted to "give it all away", close the Lodge and transfer all of our assets to The Hartford City Elks Lodge. Needless to say, I personally made a few phone calls and got people to attend that meeting that night after pleading with them to STOP THE INSANITY of wanting to just give it all away.
Thankfully, cooler, more sane heads prevailed, and we were able to regroup, and reopen after an entire calendar year of being closed for Covid issues.
Since reopening The Lodge in March of 2021, I have witnessed our people really pull together as a well oiled machine, and through tireless effort, and teamwork, I have seen this fabulous little Elks Lodge in Dunkirk do some very spectacular things.
I literally had a struggle, maintaining my composure yesterday as we were able to give away $7,000.00 to a very noble and worthy charity.
The level of pride I have in Our Lodge, Our Community and most importantly, OUR PEOPLE, is immeasurable, and I am thankful to be associated with such a fine bunch of people who have the vision, desire and drive to make all of this happen, for the good of the community.
YESTERDAY WAS ONE OF THOSE DAYS WHEN IT WAS ESPECIALLY GREAT TO BE ... AN ELK!!!!"