Lodge 1776 MEMORIAL BOARD - UPDATED DEC. 2021...Click to View Story
Elks Lodge 1776 Memorial Board - Updated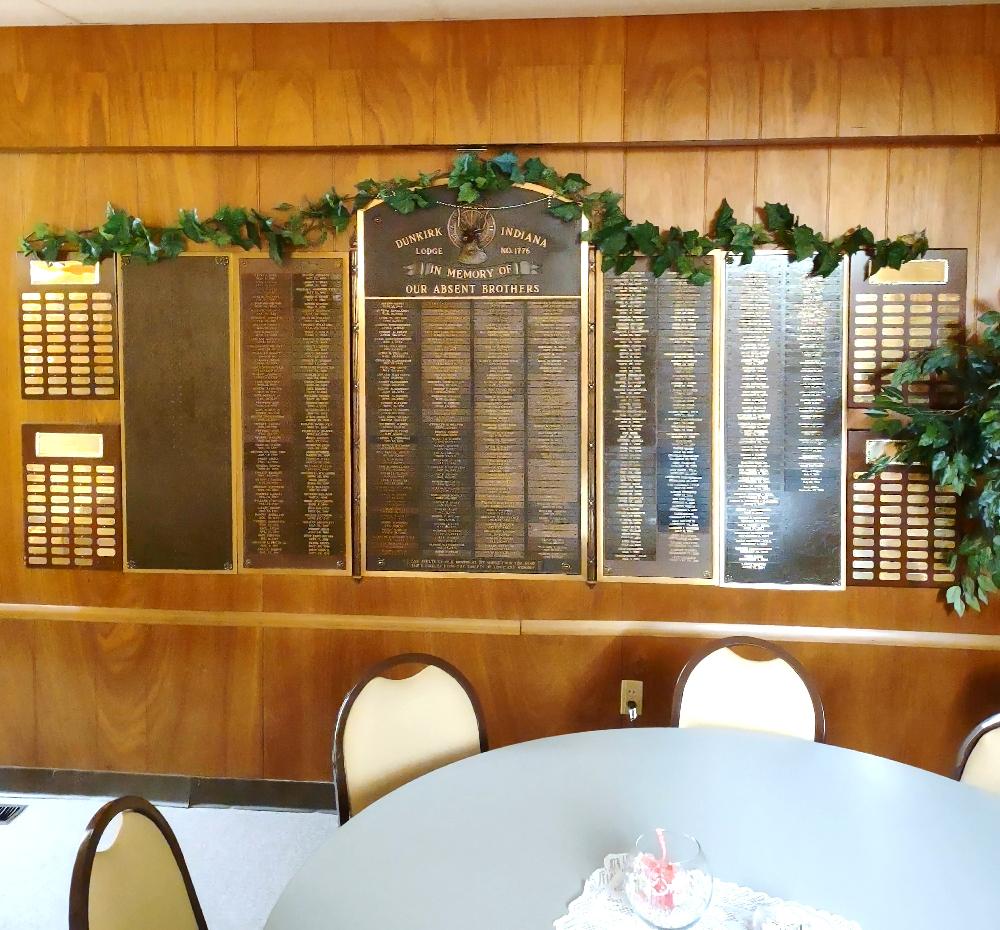 Every Elks Lodge I've ever been in has a board similar to this. This is our Memorial Board to our departed members. After our closure in 2020 for the Covid related shutdown, when we reopened the Lodge, the name board needed 16 names added to it. The plates cost right at 139.00 per name to update this board. Thanks to a VERY generous donation from Lodge Member Patte Bly Bishop, we are now able to update our Memorial Board. THANK YOU PATTE!!!
(Information provided by James Fulks)

The Annual Memorial to our Absent Brethren held Sunday December 5th 2021 -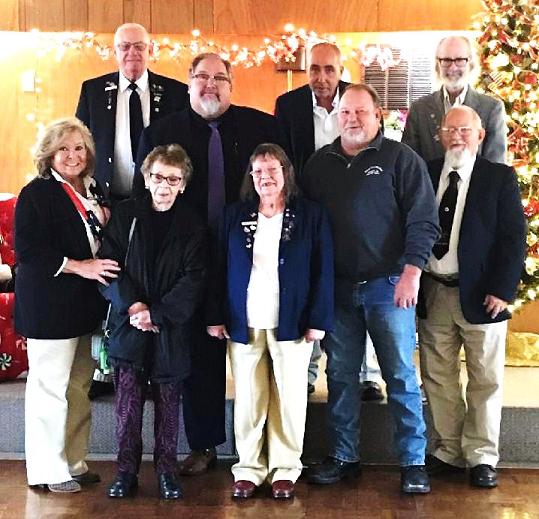 MEMORIAL SERVICE was held to Honor All of Our Members Lost this Year.
Elks are never forgotten, nor forsaken.
Vicky May Exalted Ruler - Joe Sommers PER - Cookie Faulkner - James Fulks PER -
Barb Irelan PER - Bob Ford PER - Rick Newsome - Jimmy Hillegas PER - Bruce Kenipe PER (back row)