Bridgeport Elks Golf Outing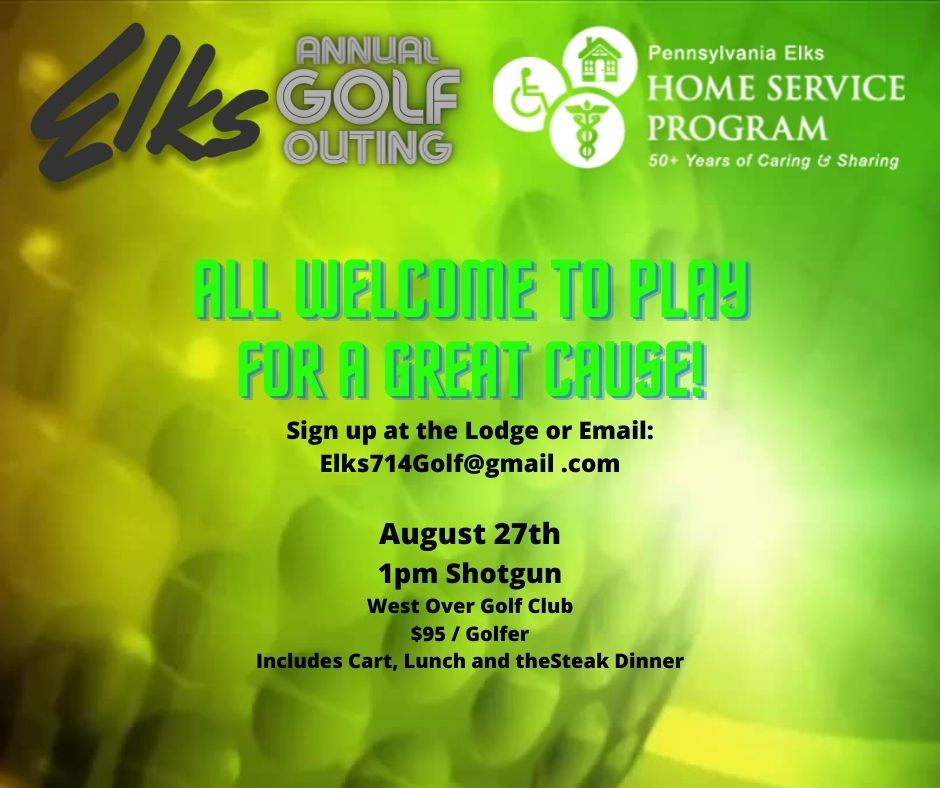 Friday, August 27th proved to be a beautiful day for Golfing. Bridgeport Elks Lodge held its Annual Golf Outing. 60+ Elks Members and friends set out on a sunny Friday at Westover Golf Course to raise money for the Pennsylvania Elks -State Major Project. After 18 holes of scramble golf, the fundraisers headed back to the Bridgeport Elks Lodge for dinner and to win door and raffle prizes, which raised even more money for the Nurses.
Pennsylvania Elks Major Project is the Home Service Program". The program funds 22 Nurses across the state of Pennsylvania providing support and advocacy services to individuals of any age who have a developmental disability. Last years the Nurses racked up 332,000 miles and made 14,513 visits helping families in every county of Pennsylvania.
---
Back to top