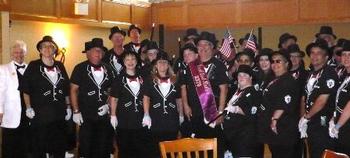 It's time to start thinking about sand between your toes in Wildwood! Everyone had a good time last year!
JUNE 5-6-7 2015
Wildwood
Convention
If you are planning on joining us please contact: Laura Good: jessejacky@aol.com
(908-705-3984) or
Martin Good: MLGood518@aol.com (732-406-6367)
Please mail the $100 deposit to the Lodge. Make checks payable to: E. Brunswick Elks
#2370 and mail to: EB Elks, PO Box 120, East Brunswick, NJ 08816
.