From the icy touch of a stethoscope to the tight squeeze of a blood pressure cuff, the inside of a doctor's office can feel scary and intimidating. A warm, smiling face and a friendly disposition is just the right medicine to make that fear go away.
The 2022 Gunther and Lee Weigel Medical School Scholarship winners are sure to be the smiling faces that brighten a patient's day.
"My experiences as both a patient and a provider have evolved into a profound empathy for the sick and a reinforced commitment to serving the suffering as a physician," says Weigel winner Nick Hakes, a 2018 Most Valuable Student scholar sponsored by Ravenna, Ohio, Lodge No. 1076.
Hakes' medical career started with an internship at Akron City Hospital. Working in orthopedic surgery, Hakes was responsible for registering, rooming, and transporting patients. He worked in several departments around the hospital before finding the one that truly spoke to him: emergency care.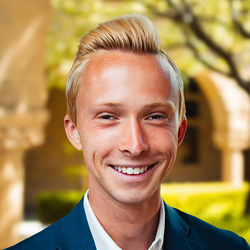 "I learned that the trauma team helps the victims of tragedies," says Hakes. "Trauma can affect anyone: young or old, vigorous or frail, privileged or disenfranchised. I felt more useful caring for the most vulnerable."
Hakes graduated from Stanford with a degree in philosophy, and he plans to continue his education at the University of Alabama Birmingham School of Medicine, where he intends to specialize in Military Trauma Surgery.
"I want to [deploy to the front lines] where the trauma is so I can have the greatest impact," says Hakes. "Deploying will allow me to directly promote the bold, responsible practice of battlefield medicine so that the military is always ready to 'fight tonight.'"
Though Hakes plans to take his medical training to all corners of the world—whether that is on an airplane or in a tent in remote wilderness—he has already left his mark back home. Hakes developed a stroke awareness program for the city of Akron. The program has spread to be county-wide, and it educates hundreds of thousands every year on the warning signs of strokes. Hakes also created the Compassion Closet at Stanford Hospital.
"Sadly, many trauma and emergency department patients—whose clothing was cut off, damaged, or considered evidence—were discharged wearing thin paper scrubs," says Hakes. "After securing stakeholder buy-in from the hospital, county, and state, as well as a $130,000 annual investment, the closet opened to ensure every patient is discharged with dignity."
The closet contains necessities for patients who would otherwise be leaving in a hospital gown. Within six months, the closet helped more than 2,000 patients, an average of 11 patients a day—5 percent of the daily discharge population.
Like Hakes, Meachelle Lum, a 2018 MVS scholar sponsored by Livermore-Pleasanton, Calif., Lodge No. 2117, made a lasting impact on her community before stepping foot into medical school.
After losing her mother to an unexpected brain aneurysm in 2016, Lum knew that she wanted to give back and support others who had experienced a similar loss. She founded the Lum AVM Organization, a nonprofit organization dedicated to researching brain aneurysms, encouraging stroke awareness at local schools, and supporting individuals who have lost loved ones because of an aneurysm.
"I was invited to school assemblies, where I emphasized the urgency of recognizing and treating strokes in hopes that others could avoid a traumatic event," says Lum. "Local newspapers shared my story, which perpetuated even greater awareness. I was beyond thankful for the recognition, but the greatest reward was forming meaningful relationships with others."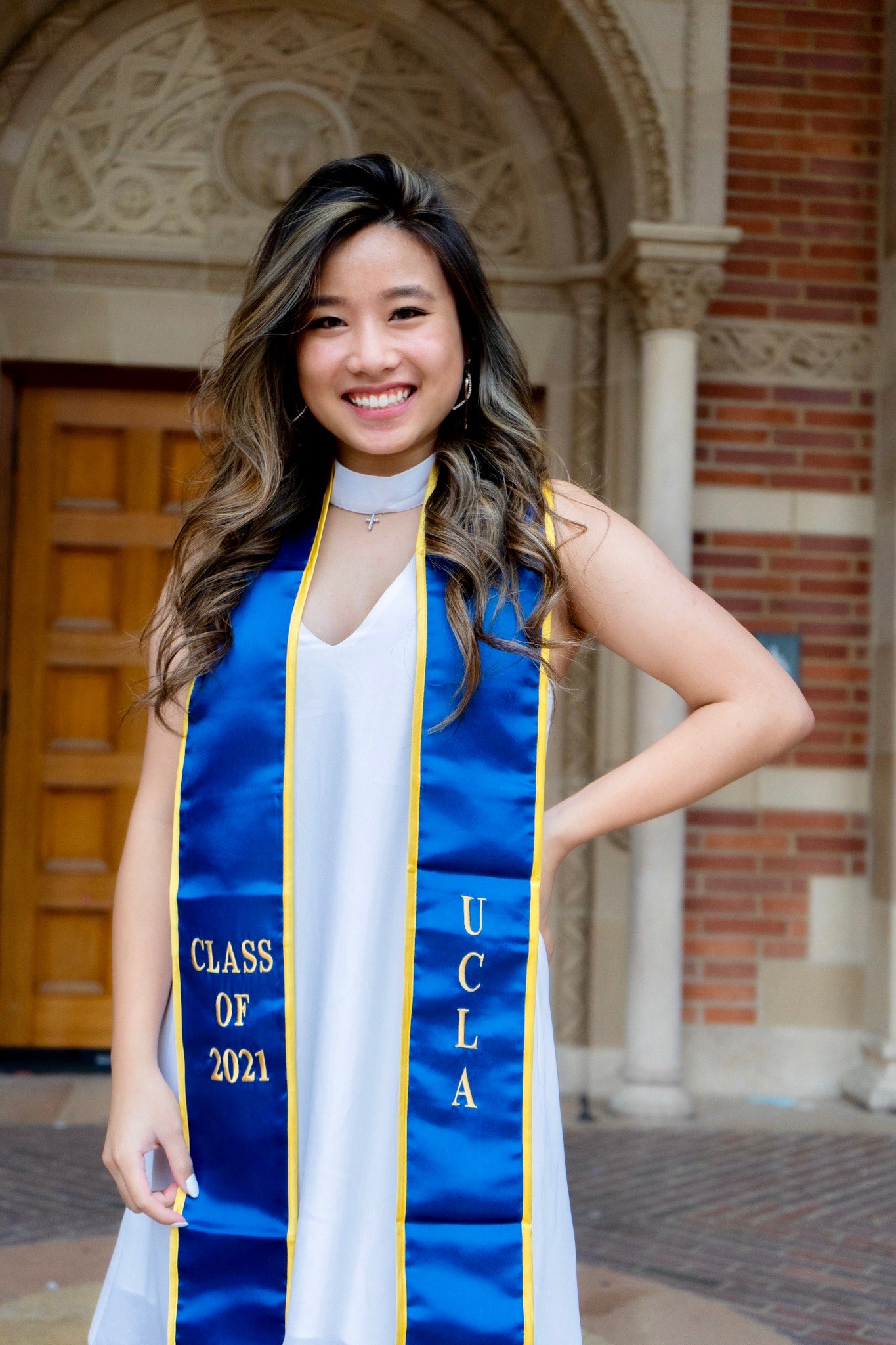 work with her nonprofit allowed her to share her experience and connect with others who had faced a similar loss. Through her interactions with them, she learned lessons that she will carry throughout her journey.
"They felt ignored by a society that only judged their hardships," says Lum. "Just like how my mom's legacy was not defined by her aneurysm, their challenges [do] not define their identity."
Through shadowing rounds at the UCLA Head and Neck Surgery Lab, Lum realized the importance of taking a holistic approach to care and the dream of becoming a physician started to take root.
Lum will continue her education at the University of California, Los Angeles, where she plans to study psychiatry—the perfect convergence of her interest in neuroscience and mental health. She plans to take the empathy she has learned and view those in her care for their whole personhood.
"Not every patient will have a positive prognosis," says Lum, "but as the leader of a medical team, I will take the time to understand each individual for the story they tell, and not just the symptoms they list on a page."
Augusta Uwamanzu-Nna, a 2016 MVS scholar sponsored by New Hyde Park-North Shore, N.Y., Lodge No. 2107, also believes patients should be treated as people and not their prognosis.
Uwamanzu-Nna shadowed a cardiologist in Brooklyn and realized that oftentimes, doctors do not reflect the identities of the patients they serve. To combat this, she formed the Translational Research for Untapped Science Talent Fellowship in the Department of Pathology at Harvard's Brigham and Women's Hospital. TRUST offers research experiences and mentorship programs to college students whose identities are underrepresented in the medical field.
TRUST started with nine faculty members going through an inclusive mentoring program so that they could run Uwamanzu-Nna's 15-week virtual curriculum, which included literature reviews, presentations and peer mentorship. Then, the mentees transitioned to in-person research, where they conducted experiments, analyzed data, and shared their findings with their mentors.
"My favorite part of TRUST has been the peer mentoring sessions I led on navigating STEM at Harvard, battling imposter syndrome, and setting goals to actualize our aspirations," says Uwamanzu-Nna. "One fellow noted how TRUST was the best part of her sophomore spring, as it provided her with a close-knit community and allowed her to break into biomedical research at Harvard."
Being a mentor has reignited her hope in disrupting institutionalized inequities to open the door for physicians of all identities. It also boosted Uwamanzu-Nna's confidence in pursuing a PhD in Bioengineering at University of California, San Francisco, with hopes of becoming an OB-GYN.
Uwamanzu-Nna plans on engineering medical technology that revolutionizes medical procedures, addressing the needs of patients and creating positive health outcomes, particularly for Black and LGBT patients. Using ethical engineering, Uwamanzu-Nna hopes to help eliminate the race- and gender-based disparities in medicine.
"Though medical tools can always have unintended side effects, the implicit biases that permeate obstetrics and gynecology make it imperative for researchers to conscientiously develop and test medical technology that does not amplify inequities in marginalized patient groups," says Uwamanzu-Nna.
Hakes, Lum, and Uwamanzu-Nna are just three of the 2022 Gunther and Lee Weigel Medical School Scholarship winners. There are 17 others with goals and aspirations and the desire to serve others.
"One person practicing the Elks' virtues of Charity, Justice, Brotherly Love, and Fidelity can make the world a better place," Hakes says, reflecting on the power and potential of Elks scholars, "but when the effort is multiplied, so is the impact."
The full list of the 2022 Weigel winners can be found at enf.elks.org/WeigelMSS.
After losing her husband, Gunther, to a staph infection in November 2009, the late Lee Weigel wanted to improve the quality of healthcare in our country. To realize that goal, she partnered with the Elks National Foundation to endow the Gunther and Lee Weigel Medical School Scholarship, which helps Elks scholars pursue careers in medicine. For more information, visit enf.elks.org/WeigelMSS.