Legacy Awards Deadline Approaching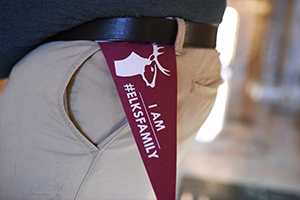 The ENF has multiple scholarship opportunities, but none quite like the Legacy Awards. Unlike the others, the Legacy Awards are only open to high school seniors whose parents or grandparents have been dues-paying Elks on or before April 1, 2015. Students who apply for and are awarded the scholarship will receive $4,000 over the course of four years. Three hundred students will receive Legacy Awards this year. Will your children or grandchildren be one of them?
Learn more here today. Applications are due online no later than 11:59 a.m. CST on February 2, 2018. Winners will be announced in late April so stay tuned for those, too! Good luck to all who apply.
---
Back to top