The easiest way to support the ENF all year round!
Do you contribute to the Elks National Foundation often? What if you could donate without having to think about it? Well, you can! Enroll today and become a member of the Fidelity Club—the ENF's monthly giving program.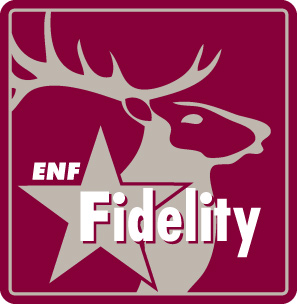 Ease: The ENF Fidelity Club recognizes automatic, regularly scheduled donations through your bank account or credit card. These donations occur monthly (minimum $5).
Eco-Friendly: Save a tree and save time with paperless donations!
Convenience: No need to purchase stamps or mail a check. It takes just five minutes to sign up, and you're good to go!
Flexibility: You can increase, modify or cancel your gift at any time.
Security: It's safe, reliable and allows the ENF to spend less time on administration and more time on our charitable mission.
Becoming a member of the Fidelity Club is simple! Enroll online at enf.elks.org/recurring and start your gift today! If you prefer to sign up through the mail, click here for an enrollment form.
Questions? Contact enf@elks.org or 773/755-4728 for additional information about starting a monthly gift and joining the ENF Fidelity Club.
Already a member? If you have an active monthly gift agreement with the ENF, you have automatically been enrolled in the ENF Fidelity Club! Click here to learn more about your monthly gift.

Lodges

The ENF Fidelity Club is an individual giving and recognition program. We are unable to accept enrollments from groups or Lodges. We encourage Lodges to submit donations via the Online Remittance form and credit individual donors. Click here to make a one-time online donation.
Designate Your Gift
A designated gift directly supports the ENF program you select. You can choose to designate your gift to one program or select all programs and make an immediate difference in the lives of youth, veterans and Elks communities.

Selecting the ENF Endowment Fund means your donation will be invested in a permanent fund where its interest will be distributed over time, ensuring the ongoing success of the ENF.
What are the Benefits?
The longer you are a member of the Fidelity Club, the more benefits you'll receive!
Fidelity Club Sticker: Following your first monthly gift, you'll receive a special Fidelity Club sticker for your membership card, and your name will appear in the online Fidelity Club Honor Roll. At the end of each calendar year, you'll receive a new sticker with your annual statement.
Fidelity Club Pin: Once you've made 12 monthly gifts, you'll receive the ENF Fidelity Pin!
Pin Attachments: Each time you reach an additional benchmark—starting at 25 monthly gifts—you'll receive a pin attachment to wear with your Fidelity pin. Additional attachments will be sent at 50 and 100 gifts.
Bagels with the Board: An open-house breakfast at the Elks National Convention exclusively for Fidelity Club Members!
Team Ingraham: The ENF's Maine Squeeze
"You pay your bills every month because you have to, but you can give to the ENF every month because you WANT to."—Matthew Holmy, Long Beach, Wash., Lodge No. 1937.
"I like knowing that every month, I am helping support the ENF programs that build strong communities. And the recurring gift is easy to budget monthly!"—Melanie Barr, Arvada, Colo., Lodge No. 2278.
"It's so easy. Sometimes life gets busy, and you can forget to give. With the Fidelity Club, it will always be taken care of."—Thomas Boulch, St. Charles, Mo., Lodge No. 690.
"The more you give, the more we can give back to the community. Make it easy on yourself and set up an automatic donation so you never forget to give."—Rita Mika, Elmhurst, Ill., Lodge No. 1531.
The following members of the ENF Fidelity Club support the ENF on a regular basis via direct debit or recurring credit card donations. Not only are these members supporting an important cause, they're also helping the ENF reduce administrative expenses. We thank them for their ongoing commitment!