Happy New Year! Though the grant year started in July, the calendar year is just beginning and the Community Investments Program loves fresh starts. Instead of looking back at completed grant projects, here's a look forward to a few upcoming projects.
Promising Paths
Flat Rock, Mich., Lodge No. 1731 will use its Promise Grant host an Elks-ARC basketball and softball league for individuals with developmental disabilities and cognitive impairments. Lodge members plan all event logistics including recruiting local high school volunteers. During the leagues, Elks will assist athletes, coach and provide meals.
Grass Valley, Calif., Lodge No. 538 will host a leadership and guidance program for local teenagers who are aging out of foster care with its Promise Grant. The Elks-led seminars will promote self-esteem; teach resume and interview skills; and assist with job placement. Members will also purchase backpacks containing basic necessities for participants.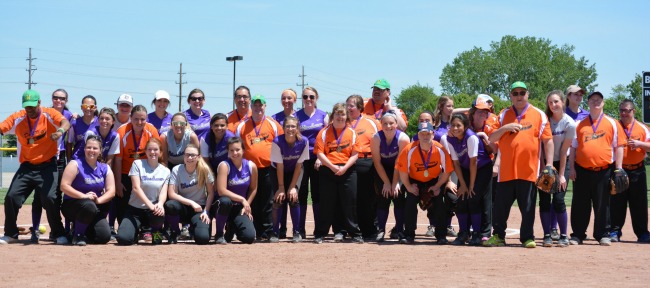 Guiding the Way
Kenton, Ohio, Lodge No. 157 will host semi-annual baby showers in conjunction with a local nonprofit organization. Members will use Beacon Grant funds to purchase needed supplies, package and deliver the items for the babies and young mothers, including a note of congratulations and encouragement.
Tyrone, Pa., Lodge No. 212 will work with local Boy Scout Troops to host a first ever camping trip for people with disabilities through its Beacon Grant. The scouts recently made a local camp handicap accessible and Elks will assist the scouts with camping activities, food supplies, meal preparation, and entertainment throughout the trip.
Troops on Track
Vacaville, Calif., Lodge No. 2638 will use a Freedom Grant to work with the local veteran's reentry program for veterans who have been incarcerated when veterans are released, they often have few personal items. Lodge members will supply veterans with a backpack containing clothes, personal care items, bus passes, food vouchers, phone cards, and other necessities to help them transition back into the community and end recidivism.
Brainerd, Minn., Lodge No. 615 will provide a family fellowship camping experience for 10 military families in crisis with Freedom Grant funds. The Lodge will provide activities that build healthy relationships as well as build new friendships with other families facing similar issues.
Road to Generosity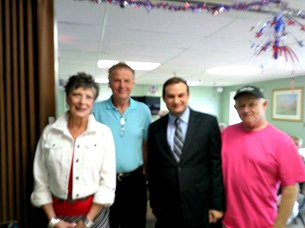 Charleroi, Pa., Lodge No. 494 will provide mp3 players and headsets to help patients with dementia and Alzheimer's at Mon Valley Care Center through its Gratitude Grant. The program has been proven to increase memory function for extended periods of time. Lodge members will purchase equipment and load the players with music familiar to each patient.
Kodiak, Alaska, Lodge No. 1772 noticed that the number of children in foster homes has increased in recent years. Often these children arrive with little to no clothes or personal items. With the help of a Gratitude Grant, Elks will purchase a diaper bag or back pack to fill with clothing and age appropriate items and then work with Children's Services to distribute them.
If after reading about these awesome projects you're feeling inspired then, apply for a Gratitude or Beacon Grant today! If your Lodge has already received all of the available CIP grants, it's never too early to start planning for next year or to close-out this year. Share your fantastic project or discuss ways to continue to optimize Lodge grant projects by sending an email to enfprograms@elks.org or calling 773/755-4730.
The Elks National Foundation allocated $9.77 million this year to fund the Community Investments Program. Lodges meet local needs in Elks communities through Beacon, Gratitude, Promise and Impact Grants. These grants offer Lodges opportunities to serve the community in ways that will raise the Lodge's profile, energize the membership, encourage former members to return to the fold, and gain the notice of people who want to be part of an organization that's doing great things. To learn more about the Community Investments Program, please visit www.elks.org/enf/community.unity/BeaconGrants.cfm">www.elks.org/enf/community