10 Ways to Show Grit in Grants
1. Come Prepared—have a plan of action. When applying for all Lodge Grants, it is important to have a well laid plan for a project which lists the steps the Lodge will take and how it will target a population in need. What aspects of the grant will Lodge members be involved in? Will you work with any local partner agencies to identify these groups? We don't need a beautifully written essay, but we do need the details!
2. Take a Chance—try something new! Consider targeting another population within the community or trying out a new project to help out those in need. The Dictionary Project is tried and true, but maybe after reaching out to the local school administration what the students really need are math flash cards and one-on-one time with mentors.
3. Follow-Up Flawlessly—add the requested additional information to the application. The information we request is often to help us gain a better understanding of the scope of the project. Remember, we're not involved with it on the ground level, so any information we request is to gain a better understanding of the great work being done. You can read more about common follow-up questions here, 2015-16 Follow-Up FAQs
4.Shoot for the Stars—aiming high is always a good idea! Setting low expectations only leads to low outcomes. For example, instead of hosting two events a year for the local Big Brothers Big Sisters or Special Olympics, plan on hosting four.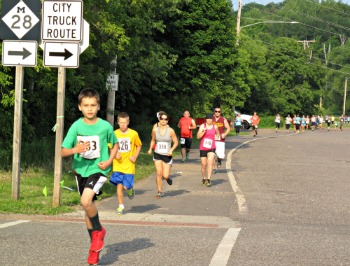 It creates more opportunity for Lodge members to become involved and more days of fun for the people you're serving.
5. Don't Give Up—if we follow-up or the project doesn't qualify, don't stop there! Keep trying! We want all Lodges to host successful grant projects and we are confident all of you can!
6. Always be Asking—not sure what needs there are in your community or how you can best help? Wondering if your Lodge's project qualifies for a certain grant? Ask! Your Lodge's community and local organizations about what needs it is facing and how you can best target them. Talk to the Lodge Grants office. We're a friendly bunch and love providing insight and information on qualifying projects and how you can adapt a project to fit the guidelines.
7. Have a Plan B—some of the best planned projects don't always work out. It's best to have a plan b so that the Lodge can use the funds to support the community in another way instead of returning the funds. Do you have an outdoor outing but due to unexpected weather were unable to have it? Plan to host a similar event indoors for the same population. There's likely another similar activity that can take place inside instead. Just be sure to contact the Lodge Grants office before making any changes.
8. Be Honest—was your project not as big of a hit as anticipated? Talk about it. The only way to learn from the past is to discuss what worked and what didn't with those involved. After you talk about it with the Lodge and any partners, tell us about it. We love to hear that Lodges are working to produce the best projects for their communities. We also might have some helpful insight on how to improve upon the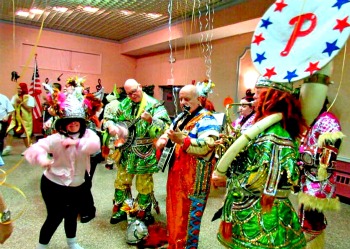 project in the future.
9. Celebrate Success!—even a small success is worth celebrating. While focusing on shortcomings is important, so is focusing on what went right. Take great pictures to tell the story of the project. Write a news release. Use social media to promote the success in the same manner you used it to promote the event! Then, send this all into the ENF!
10. Go Bigger and Better—whether your Lodge's event was a grand slam or it hit a few foul balls, think about how your Lodge can work to make it an even bigger and better success in the future. How can you reach more people? Recruit more volunteers? Can the event be expanded or concentrate on a greater need? Put your bigger and better plan into action next grant year!


The Elks National Foundation allocated $9.77 million this year to fund the Community Investments Program. Lodges meet local needs in Elks communities through Beacon, Gratitude, Promise and Impact Grants. These grants offer Lodges opportunities to serve the community in ways that will raise the Lodge's profile, energize the membership, encourage former members to return to the fold, and gain the notice of people who want to be part of an organization that's doing great things. To learn more about the Community Investments Program, please visit www.elks.org/enf/community.
---
Back to top