The ENF is gearing up to announce the 2016 Impact Grant recipients live on Twitter
@ElksNtnlFndtn
on October 22nd, with a full list of grantees announced by the end of the month. While you wait for the official announcement, check out what the class of 2015 has been up to with their Impact Grants this year!
Impact a Life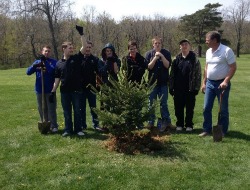 As any student with a part-time job knows, it takes grit to juggle multiple responsibilities as a teenager. Hillsboro, Ohio, Lodge No. 361 teaches grit and more to local teens in need through their Impact Grant project,
Impact a Life
. In partnership with Job Corps, the Lodge pulls in special needs and at-risk students from local high schools and offers them job training. This past quarter, Lodge members were out there training 27 students in landscaping and building/grounds maintenance for the local YMCA and the city.
Build a Better Ramp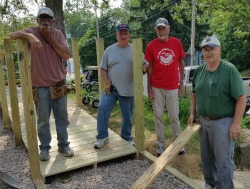 Elks at South Kingston, R.I., Lodge No. 1899 have the grit and determination to get their hands dirty helping build a stronger community—literally! The Lodge started a free home maintenance and repair assistance program, or HoMRAP. Lodge members have put countless hours in promoting and administering the project, and after a long Rhode Island winter, were able to start building ramps and making repairs for community members in need. Check out some great press the project has already received.
Click here
to read more!
Healthy Meals, Healthy Community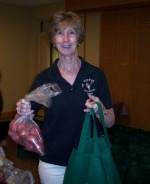 Ever tried to get a kindergartener to eat his vegetables? Now that takes grit. Traverse City, Mich., Lodge No. 323 makes sure families in need have healthy food year round through their Impact Grant project, Healthy Family Meal Baskets. Working with a local food pantry, the Lodge has already provided 110 baskets with ingredients and simple recipes for 3 healthy meals to feed a family of four. Lodge members also teach healthy cooking classes once a quarter, making healthy eating easy and fun!
Scale Any Mountain
In Greek mythology, the twelve Olympian Gods resided at the top of Mt. Olympus—the ultimate mountain to scale. Fresno, Calif., Lodge No. 439 named their Impact Grant project after this ultimate challenge, and then gave at-risk students in their community the tools and tenacity they need to scale any mountain. But don't take our word for it! Watch this inspiring video to hear about the project directly from its students.
Fresno, Calif., Lodge No. 439 - Mt. Olympus Challenge, 2015 Impact Grant from Elks National Foundation on Vimeo.
The Elks National Foundation helps Lodges serve their communities in significant and ongoing ways by awarding Impact Grants of up to $10,000. Any Lodge can apply for these competitive grants. To find out more about Impact Grants and the Community Investments Program, visit www.elks.org/enf/community.