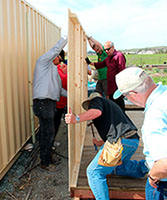 Thanks to the help of a Promise Grant and Petaluma, Calif., Lodge No. 901, the gardening program at Cypress School is really growing. The program caters to individuals with disabilities, from 5 to 22 years of age, teaching them how to plant, maintain and tend a garden. Elks pitched in to upgrade the garden shed at the beginning of the season, and volunteers came each week to work side-by-side with the gardeners and help them with their work.
Once harvest time hits, the gardeners gather their bounty and donate it to the Petaluma Kitchen, which serves local families in need.
Laura Brigginer, Cypress School Director, wrote to the Lodge, "Thanks to your support, our community garden will thrive and prosper."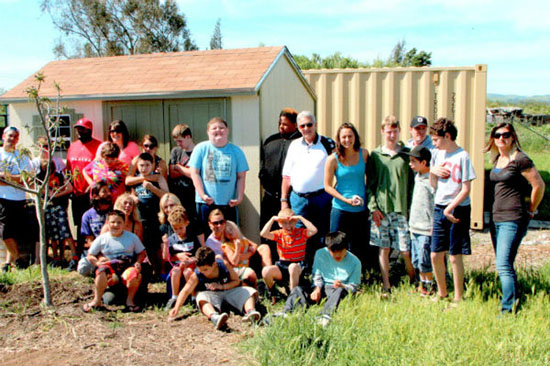 Elks are committed to America's future. To build the character and competence of local youth, the Elks National Foundation awards $2,000 Promise Grants to the first 500 Lodges that pledge to host an eligible youth event. To find out more about Promise Grants and the Community Investments Program, visit the CIP webpage.
---
Back to top