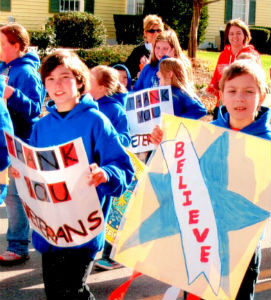 With the help of the Elks National Foundation Beacon Grant, Bennington, Vermont, Lodge No. 567 helped fund a special event for veterans in need. The performance, called "This is America", was put together to commemorate all of the men and women who served our country in the past and present. This involved a group of 60 4th graders from Molly Stark Elementary School who performed the patriotic musical at the Soldiers Home, the Bennington Project Independence Senior Day Care, as well as at the annual Veterans Day parade in Bennington. The performances became a memorable experience for everyone involved, both performing and observing.
This is the second year that the 4th graders from Molly Stark have performed this musical. Thanks to Beacon Grant funding, it is now an annual Veterans Day event. The children wanted to be able to thank local veterans for all they have done for our country on their special day.
Melissa Jackson, Administrator of the local veterans home wrote to the Molly Stark Chorus, "On Behalf of the Vermont Veterans' Home, thank you to you and the children for the wonderful music that you shared with us. Your thoughtfulness has helped enhance our veterans' quality of life."
Jim, one of the veterans, shared additional praise. Jim wrote, "You are what veterans fight for! So that you are able to freely express yourselves!"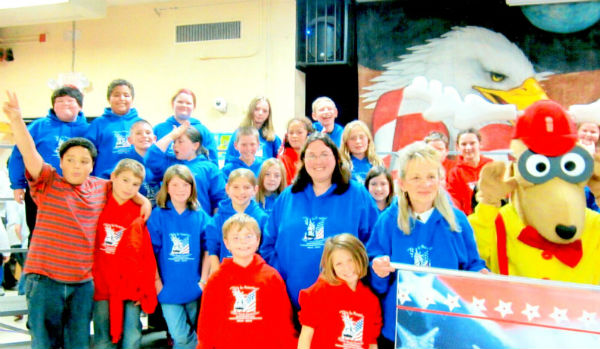 Through Beacon Grants, the Elks National Foundation gives Lodges the opportunity to develop an ongoing, charitable, Elks-driven community project. These $2,000 grants are available to all Lodges. To find out more about Beacon Grants and the Community Investments Program, visit www.elks.org/enf/community.
---
Back to top