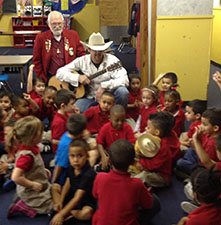 Even book clubs are bigger in Texas, and the Elks at Irving, Texas, Lodge No. 2334 keep their book club numbers up by starting their recruitment early. The Lodge used an ENF Impact Grant to start a StoryTime Program at a local youth center, and spread their love of reading.
The Prologue
The inspiration for the project began when the local newspaper ran an article about the new Education Station Youth Learning Center in the neighborhood. The center caters specifically to young children aged 3 to 5, from low-income families. The Elks, eager to help, took the initiative asked how they could lend a hand. The center needed help with programming, and the Lodge came to the rescue with an ENF Impact Grant and a group of dedicated Elks volunteers.
The Plot Thickens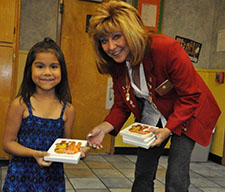 Elk volunteers met with the children four days each week to read together and play games. The early success of the program and the children's enthusiasm prompted the program to become something more, though. Elks began mentoring the students, helping them with homework and working on letters and pronunciation. Elks brought puzzles, games and other learning tools to their sessions.
"The program exceeded our expectations," says Project Manager Ed Salaszar. "A simple reading program expanded into a combination of reading with and mentoring the students."
In addition to these meetings, Elks also hold book readings, which are popular with students and teachers. Elks bring a new book, and distribute a copy to each student so they can read along. Youth then take their new books home to build their home libraries. "The kids look forward to it," Salaszar continues. "And the teachers and the Elks volunteers really enjoy it."
Happily Ever After
Learning Center Director Juan Gutierrez has helped the Elks implement the program every step of the way, and is happy to do so.
"We've seen tremendous progress in the small group of kids that the Elks have worked with as far as their behavior and learning," Guiterriez says. "These kids look forward to every day when they know their person is coming to spend time with them, to mentor them, and to read to them."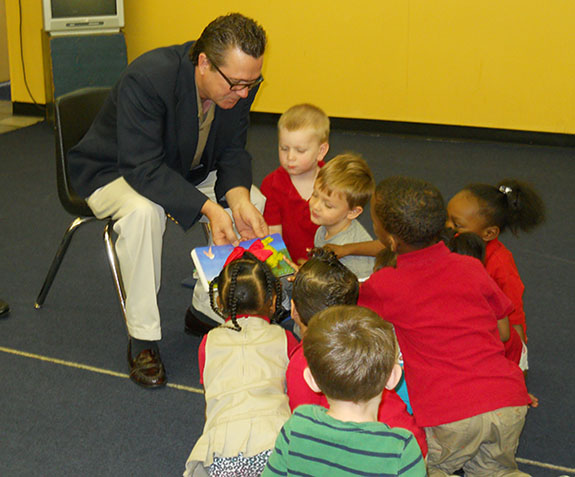 The Elks National Foundation helps Lodges serve their communities in significant and ongoing ways by awarding Impact Grants of up to $10,000. Any Lodge can apply for these competitive grants. To find out more about Impact Grants and the Community Investments Program, visit www.elks.org/enf/community.