Anyone who has treasured an old family photo, or has viewed the iconic photo of soldiers raising the flag at Iwo Jima knows the potential of a photographer in the right place at the right time. For the second annual CIP Photo Contest, we received entries from many of those photographers, capturing shots of Elks serving their communities in different ways.
After a slow start earlier this spring, the entries came rolling in the last few days before the deadline. In total, we received 75 entries, all showing Elks using Community Investments Program grants to build stronger communities.
The competition was tough, and there were some close races, but here are the 2012-13 CIP Photo Contest winners!
Building Community Winner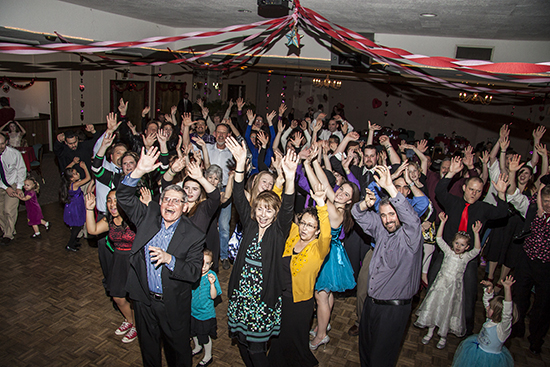 Walla Walla, Wash., Lodge No. 287
knows how to throw a party. This wasn't just any party though—the Lodge used its Promise Grant to bring fathers and daughters together at a dance just for them. The Lodge reached out to the community and encouraged the duos to attend together. Children and adults alike had a great time, and the dance floor was packed all night.
Elk Volunteers Winner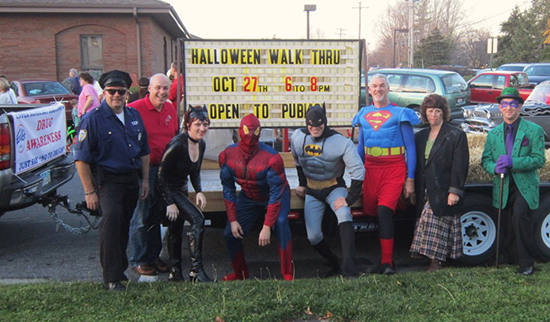 These superheroes mix work and play by holding a great Halloween party for local youth, and fighting drugs at the same time! The superheroes of Upper
Sandusky, Ohio, Lodge No. 83
, otherwise known as Elks, used a Promise Grant to throw this safe community event. Partygoers were encouraged to bring a can of food to donate to the local food pantry, and to have a good time. Elks partnered with the mayor, local police and local firefighters to pull off the event. It was a big success—more than 1,000 people took the Lodge up on its invitation!
Serving Veterans Winner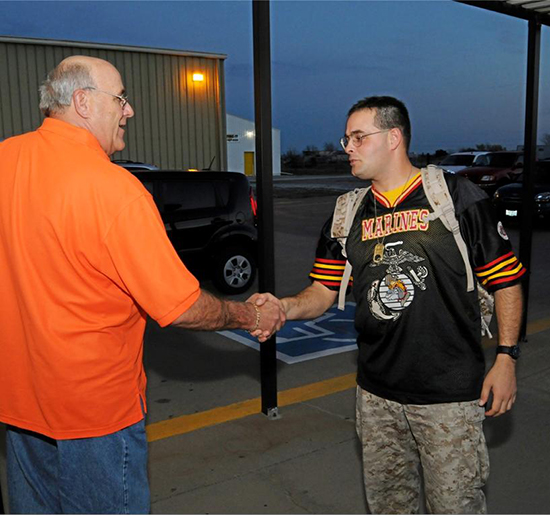 Macomb, Ill., Lodge No. 1009
used its Beacon Grant to start a new event for young veterans attending college at nearby Western Illinois University. The Lodge sent invitations to the 700 student veterans enrolled at the university, and invited them to a post-football game barbecue at the Lodge. Elks provided transportation, entertainment, mentorship and support. The event was a big hit, and the Lodge plans to continue and expand it again next year.
Serving Youth Winner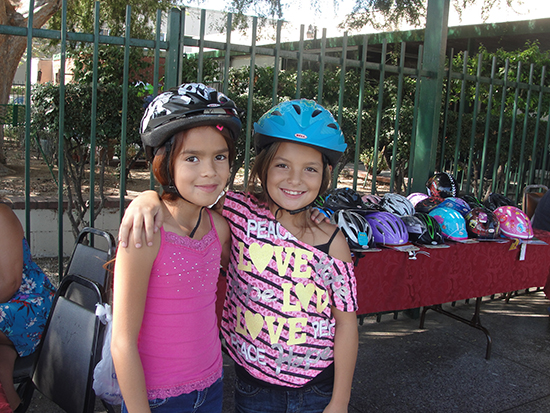 Riverside, Calif., Lodge No. 643
used its Gratitude Grant help local children stay safe, healthy and on the move. The Lodge held a Bicycle Safety Day for local youth, and raffled off 41 new helmets! Children received instruction on bicycle safety, and then were challenged to test their skills on a safety course! Elks also spread the word about drug awareness and handed out dictionaries at the event, while the children and their families enjoyed a free lunch. Above, two cyclists pose in their new gear.
The Elks National Foundation will help Lodges meet local needs by investing up to $8.5 million this year in Elks communities through Beacon, Gratitude, Promise and Impact Grants. These grants offer Lodges opportunities to serve the community in ways that will raise the Lodge's profile, energize the membership, encourage former members to return to the fold, and gain the notice of people who want to be part of an organization that's doing great things. To learn more about the Community Investments Program, please visit http://www.elks.org/ENF/community.