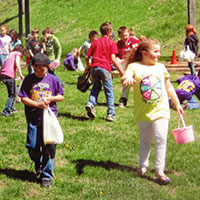 St. Mary's, W. Va., Lodge No. 1701 had an Easter egg hunt for local youth using a Promise Grant. After a day in the sun searching for hidden eggs, guests relaxed in the shade with the Elks. Kids who found the most eggs earned candy, Easter baskets and bikes.
Whether they had a brand-new bike or brought their own, the youth then participated in an obstacle course to practice safe biking.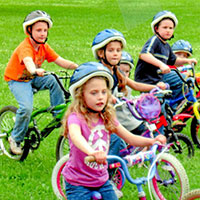 "The Easter egg hunt was fun for the kids and the adults," says Project Manager Liz Eddy. "And it offered them a chance to see how the Elks serve local youth."
The Elks National Foundation awards $2,000 Promise Grants to the first 500 Lodges that pledge to host an event that helps build the character and competence of local youth. To find out more about Promise Grants and the Community Investments Program, visit www.elks.org/enf/community.
---
Back to top