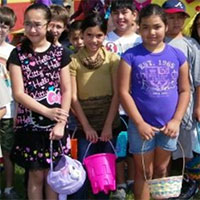 Using a Promise Grant, Kingsville, Texas, Lodge No. 1926 held an Easter egg hunt for local children in need. Guests enjoyed lunch cooked by the Elks and as many eggs as they could find. Six children received bicycles as prizes for their egg hunting skills.
The children also enjoyed time with Elroy the Elk and the Easter bunny, during which they learned about safe warm-weather activities.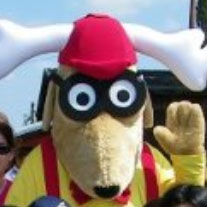 "The Elks loved hosting the Easter egg hunt," says Project Manager Jeffrey Lemaster. "The best part is that the kids still talk about it around the community."
The Elks National Foundation awards $2,000 Promise Grants to the first 500 Lodges that pledge to host an event that helps build the character and competence of local youth. To find out more about Promise Grants and the Community Investments Program, visit www.elks.org/enf/community.
---
Back to top