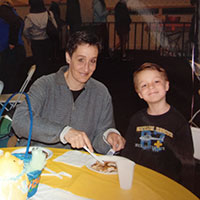 Evergreen, Colo., Lodge No. 2363 used a Gratitude Grant to host an Easter egg hunt for local youth. After searching high and low for all the candy-filled eggs, guests joined the Elks for a homemade breakfast and face painting.
Elroy the Elk joined the festivities to teach the youth about playing safely in the community.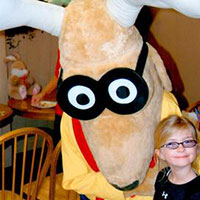 "Our guests really enjoyed the Easter egg hunt," says Project Manager David Dey. "The event has shown them what the Elks can do for our community."
The Elks National Foundation helps Lodges serve their communities by offering $2,000 Gratitude Grants. Lodges are eligible to apply for Gratitude Grants after meeting the National President's per-member goal for giving to the Foundation. To find out more about Gratitude Grants and the Community Investments Program, visit www.elks.org/enf/community.
---
Back to top