For veterans staying at the Alston Wilkes Society Veterans Home, the road to recovery just got a little easier. Camden-Lugoff, S.C., Lodge No. 2603 used its Beacon Grant to start a mentoring program for formerly homeless veterans who are working their way through the Home's rehabilitation program.
Someone to Count On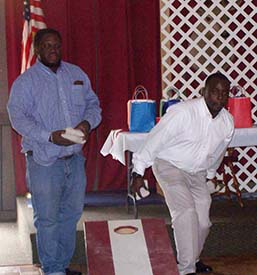 Elks kicked off the support program with a Veterans Day luncheon for the residents. Elks shopped for, cooked, and served the meal with care. After dinner, Elks planned activities and got to know each of the veterans staying at the center. They left each veteran with a bag of needed supplies, and the knowledge they had a friend in their struggle.
It was the first event of many, and Lodge members returned to the Home again and again—for game nights, homemade dinners and mentoring sessions. Elks spent time with veterans and helped them prepare for job interviews, assisted with apartment searches, and planned activities in the community.
"They don't get out lot," says Project Manager Diana Bain. "We tried to really get them involved in a lot of things."
A Spark of Inspiration
The project was inspired by the new ENF Beacon Grant.
"We wanted to do something for the community and for veterans," Bain continues. "We were looking specifically for something that fit the Beacon Grant." At the suggestion of a member, the Lodge met with the Alston Wilkes Society staff. They worked together to come up with the plan. It helped that the Lodge was on board from the beginning.
"Everyone was really helpful and enthusiastic about the process," Bain said proudly.
More Fuel
With the increase in Beacon Grants to $2,000 next year, the Lodge plans to expand the program to help another group of veterans as they transition from homelessness back into the community.
"We hope that this program will be the Elks' small piece of returning these veterans to a meaningful and productive life," Bain says. "The veterans were so appreciative. They kept saying how wonderful it was that we did that for them. It really warmed all their hearts."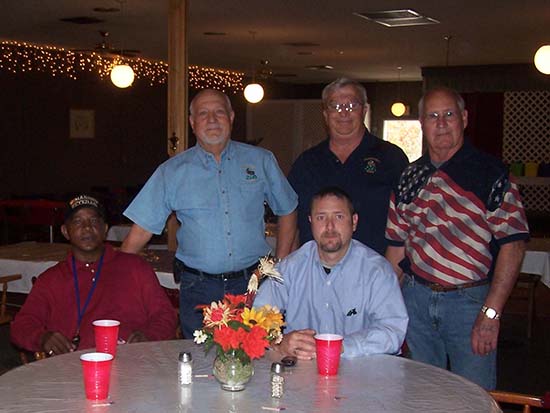 Through Beacon Grants, the Elks National Foundation gives Lodges the opportunity to develop an ongoing, charitable, Elks-driven community project. These $1,000 grants are available to all Lodges. To find out more about Beacon Grants and the Community Investments Program, visit www.elks.org/enf/community.