There may be no place like home, but for many weary soldiers, the USO in Fort Drum is a good substitute. The Fort Drum base deploys troops to many hotspots around the world, and soldiers don't always get to visit their families between trips.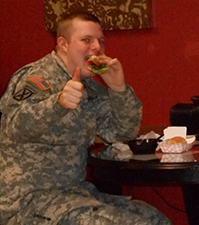 Thanks to the Elks at Watertown, N.Y., Lodge No. 496, soldiers do get to see some friendly faces, eat a good meal and be taken care of like family. Using an ENF Gratitude Grant, the Lodge purchased meals, snacks and supplies for the USO. Elks, as part of a new partnership with the Fort Drum USO, also regularly volunteer to serve food, bake cookies, and socialize with military and family members who stop by.
The Elks' performance got a "thumbs up" from the troops, and the partnership is a hit with Elks and USO staff, too. "We'd like to express our heartfelt thanks to the Elks for the support and volunteer time," writes Karen Clark, Director of the Fort Drum USO center.
The project sparked a spirit of volunteerism at the Lodge, and members are eager to help with this and other charitable projects. "ENF Grants have been a tremendous thing," says Project Manager John Gaffney. "They give us a way of looking at different ways we can help in the community."
At home and abroad, the spirit of service is alive and well.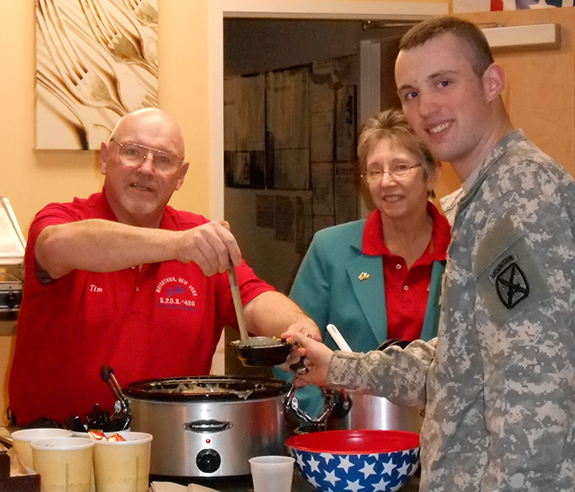 The Elks National Foundation helps Lodges serve their communities by offering $2,000 Gratitude Grants. Lodges are eligible to apply for Gratitude Grants after meeting the National President's per-capita goal for Foundation giving. To find out more about Gratitude Grants and the Community Investments Program, visit www.elks.org/enf/community.