There'll be fewer lonely hearts in Texas this Valentine's Day, thanks to the Elks at Cleburne Lodge No. 811. Each February 14, Lodge members spread the love to hundreds of veterans at the local VA hospital by handing out homemade cookies and care packages as part of a hospital-wide celebration.
A Valentine's Tradition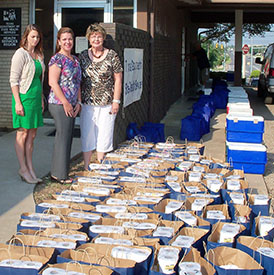 The big-hearted tradition began a few years ago, inspired by the increase in the ENF Gratitude Grants to $2,000. The Lodge, which had always used its Gratitude Grant to prepare care packages for local seniors as part of a Christmas in July celebration, decided to use the extra funds to take care of local veterans as well. They have continued to do so every year since.
Elks prepare for the event by baking plenty of treats and filling the care packages with toothpaste, soap and other necessities the veterans may need. Then, it's off to the hospital to spread Valentine's cheer, hand out the packages and join the party.
Love at First Sight
"They love to see us come," says Project Manager Sharen Rotenberry. "The care packages are always received with great excitement and appreciation, and the veterans are proud to be remembered."
Rotenberry loves that the Lodge is able to continue the tradition, and plans to expand the project to reach more than 200 veterans this year. "ENF grants have been a tremendous help," she explains. "We're not a large Lodge so grants have made our community projects so much better by helping us do more—helping us to show we are a caring and giving organization."
Brought together by a love of country, this partnership seems destined to last.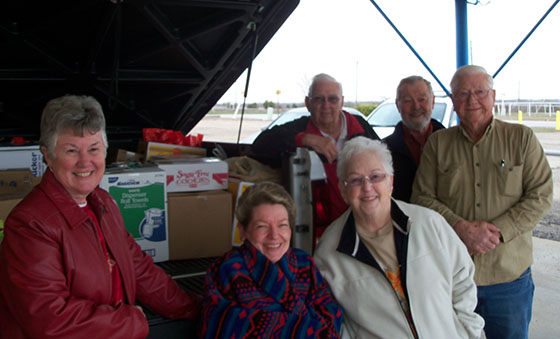 The Elks National Foundation helps Lodges serve their communities by offering $2,000 Gratitude Grants. Lodges are eligible to apply for Gratitude Grants after meeting the National President's per-capita goal for Foundation giving. To find out more about Gratitude Grants and the Community Investments Program, visit www.elks.org/enf/community.