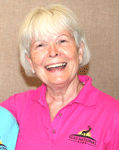 Connie Scott hasn't stopped running since she joined the Elks. The night she joined Clark Fork Valley, Mont., Lodge No. 2757, she also became the Lodge Secretary. Thanks to her, that was the year her Lodge applied for its first ENF grant—a Gratitude Grant then worth $300.
All Together
In addition to her other responsibilities, Scott ensures that her Lodge applies for every available ENF grant. "It's such an opportunity in a small town like ours," Scott said. "When we can help the school or the senior center, it goes a long way."
When choosing grant projects, she stresses the importance of including everyone at the Lodge. She starts by asking the members for suggestions, and then takes those suggestions to the board. Finally, she brings the ideas back to the membership, who collectively decide on the grant project. "You don't do these grants in a vacuum," Scott says. "The grant project ideas came from the Lodge, and so you invite everyone to participate."
A Winning Strategy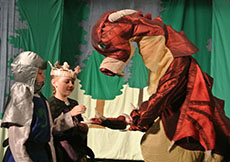 Her strategy is a success, and the Lodge has become more involved in the community thanks to ENF grants. The Lodge used a Promise Grant to help local children rebuild their school playground, and the Elks now have a great relationship with the school—they organize coat drives and collect holiday gifts for students in need. In return, the children come to the Lodge to perform their Christmas play. The Lodge also uses ENF Grants to support the local senior center, bring a children's theater to town, and is planning drug awareness events at three local high schools this spring.
At all of these events, Scott mentions the ENF, showing the community what the ENF helps Elks to do. To drum up support at the Lodge, she frequently starts newsletters and Lodge updates with the phrase, "Remember when you donated to ENF?"
Every Picture Tells a Story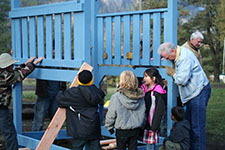 Scott recommends photos as a great tool for gaining visibility. A skilled photographer herself, she encourages Lodges to take photos at each event—the more the better.
"People pay more attention to photos," Scott says. The local newspaper agrees and this year even called the Lodge to ask for photos it could feature in its end-of-year review.
Scott is grateful for CIP grants, and what they allow her Lodge to do. "ENF grants offer great visibility for our Lodge, as a group that can help the community," Scott says. "Thank you."