There's a new grant in town, and Elks across the country have taken notice. The ENF has awarded 378 Beacon Grants to Lodges for new, ongoing, Elks-led, charitable activities.
With more than 90 grant projects completed, many Lodges have already become a beacon of hope for their communities. Here are some ways Lodges are using Beacon Grants to build stronger communities.
Elk Hunt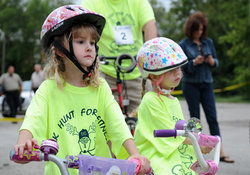 Forget the forest—New Braunfels, Tex., Lodge No. 2279 invented a new kind of Elk hunt. At Elk Hunt for Fitness, teams completed fitness activities and biked around the community in search of Elroy the Elk, the Drug Awareness Program's lovable mascot.
"We focused on family, fun and fitness," says Project Manager Fred Adams.
Elks go Back-to-School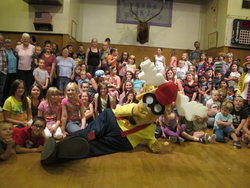 Sweet Home, Ore., Lodge No. 1972 ran a carnival with an educational twist. More than 250 youth gathered at the Lodge for a back-to-school fair. Kids enjoyed playing games and winning much-needed school supplies.
"We had the opportunity to show the community what Elks do," says Project Manager Ron Sharrah. "We'll definitely continue this fair next year."
Right Up Their Alley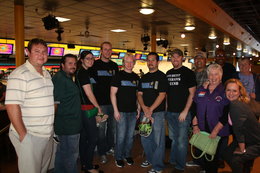 With the University of California and local non-profit At Ease, Santa Barbara, Calif., Lodge No. 613 started a series of free bowling nights for student veterans. So far, 24 veterans joined the Elks on the bowling lanes.
"It was a very rewarding evening," says Project Manager Carolyn Shupe. "We can't wait until next month's event."
Inspired? Learn about Beacon Grants by visiting http://elks.org/enf/community/.The Elks National Foundation helps Lodges find new ways to expand their charitable activities by offering $1,000 Beacon Grants. Any Lodge is eligible to apply to use a Beacon Grant for a new, ongoing, Elks-led, charitable activity.