Horsing Around in the Desert Heat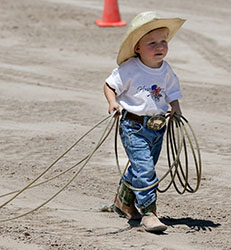 Las Vegas, Nev., Lodge No. 1468 knows that a little fun can go a long way. The Lodge partnered with the Horses for Heroes organization to invite veterans, military members, and their families to a day full of family fun and activities. Elks used a Community Investments Program Promise Grant to throw the day-long event, called "Operation Free Ride."
Veterans were offered an introduction to the Horses for Heroes therapy program, families were given a chance to play team-building games, and kids learned about riding, roping and the rodeo.
In addition to planning the event, Elks spent the day registering, helping out and riding alongside the families. "Our Lodge members were extremely proud of what they're doing," says Project Manager Duane LaDuke.
In honor of "Military Appreciation Night," all who were invited to the event were also given free passes to the rodeo later that night, to compare their newly learned skills with the professionals in the ring.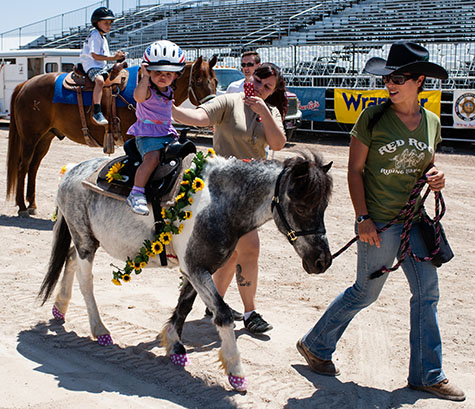 The Elks National Foundation awards $2,000 Promise Grants to the first 500 Lodges that pledge to host an event that helps build the character and competence of local youth. To find out more about Promise Grants and the Community Investments Program, visit www.elks.org/enf/community.
---
Back to top