Grapevine, Tex., Lodge No. 2483 heard that some patients at the Dallas VA hospital could use a day out. The Lodge used its Gratitude Grant to make it happen.
The Elks organized a dinner at the Lodge to honor these veterans for their contributions to our country. Elks arrived at the hospital to pick up 34 veterans and took them to the Lodge to celebrate along with other local veterans.
A local Boy Scout troop kicked off the festivities by performing a flag ceremony, and the Elks followed by honoring each veteran present for his or her contributions.
After ceremonies, speeches and a good dinner, each veteran received a gift bag from the Elks. The bag contained toiletries and other necessities along with homemade snacks, new clothes, books, individual pins and certificates of appreciation.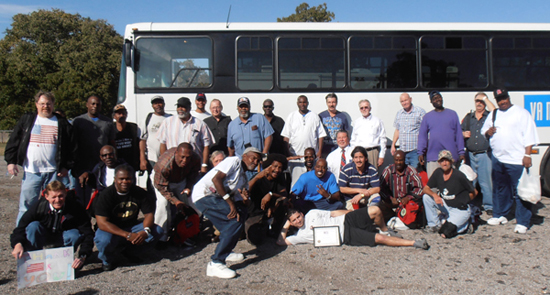 The Elks National Foundation will help Lodges meet local needs by investing up to $6.5 million this year in Elks communities through Beacon, Gratitude, Promise and Impact Grants. These grants offer Lodges an opportunity to serve the community in ways that will raise the Lodge's profile, energize the membership, encourage former members to return to the fold, and gain the notice of people who want to be part of an organization that's doing great things. To learn more about the Community Investments Program, please visit www.elks.org/enf/community.
---
Back to top