Vincennes, Ind., Lodge No. 291 used its Gratitude Grant to help local kids on the move. The Lodge partnered with the YMCA to hold a kids' triathlon. More than 120 local children participated in the event, and their families and friends came to cheer them on.
While they didn't run, bike or swim, Elks were also hard at work that day. In addition to helping with publicity, Lodge members assisted with event set-up, counting laps and keeping time, helping the athletes and handing out medals at the ceremony afterwards.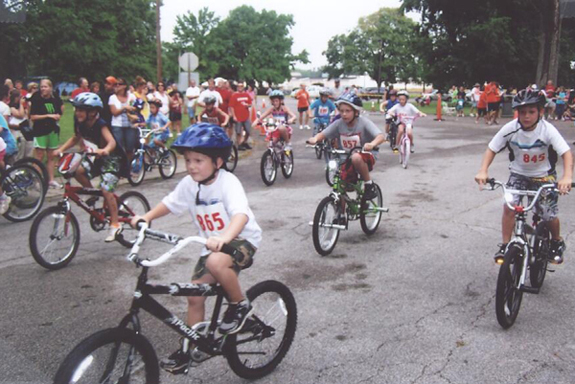 The ENF awards $2,000 Gratitude Grants to Lodges to directly address local needs. Lodges are eligible to apply for Gratitude Grants after meeting the GER's per-capita goal. To find out more about Gratitude Grants and the Community Investments Program, visit www.elks.org/enf/community.
---
Back to top