Elks at Victor, Colo., Lodge No. 367 aimed to help kids, and ended up with a bulls-eye! Elks used their Promise Grant and Gratitude Grant to partner with other community groups to hold a two day Archery Camp for local children ages 8-12. This was the seventh year for the camp, and it had its biggest turnout yet. Seventy-eight kids attended the camp on two different weekends to learn about archery and enjoy the great outdoors.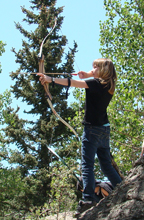 Youth come to the camp with a parent or guardian, and bring their own camping gear. Upon arrival, each child receives a bow, arrows, a quiver and an arm guard. Before beginning, they receive lessons on safety and shooting from instructors and junior counselors, many of whom are former campers. While the children are learning their craft, Elks and other volunteers mark the trails, placing targets along the way. Elks also prepare all the meals for the hungry hunters.
When they're ready, the children set out in groups of six to find and hit life size targets of deer, bears and even dinosaurs. Later on, children are invited to take part in a game of archery golf, assist with arrow repair or sit around the campfire. The camp, which is centered on the notion that "it takes a village to raise a child," sounds like its right on target, too.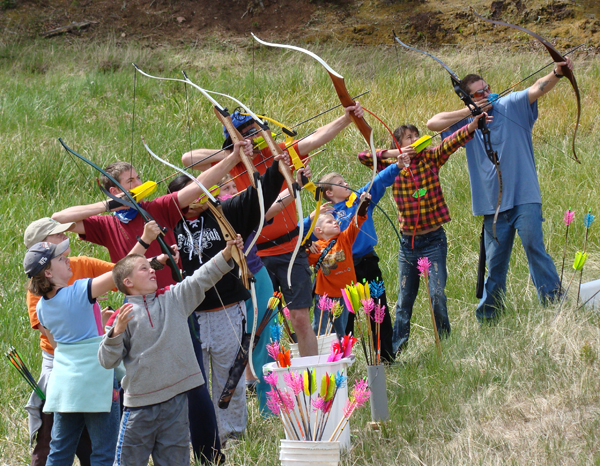 The Elks National Foundation will invest up to $4.6 million this year in local communities through Gratitude Grants, Promise Grants and Impact Grants. To learn more about the Community Investments Program, please visit www.elks.org/enf/community.
---
Back to top