Sometimes, all it takes to warm your spirit is a friendly dog.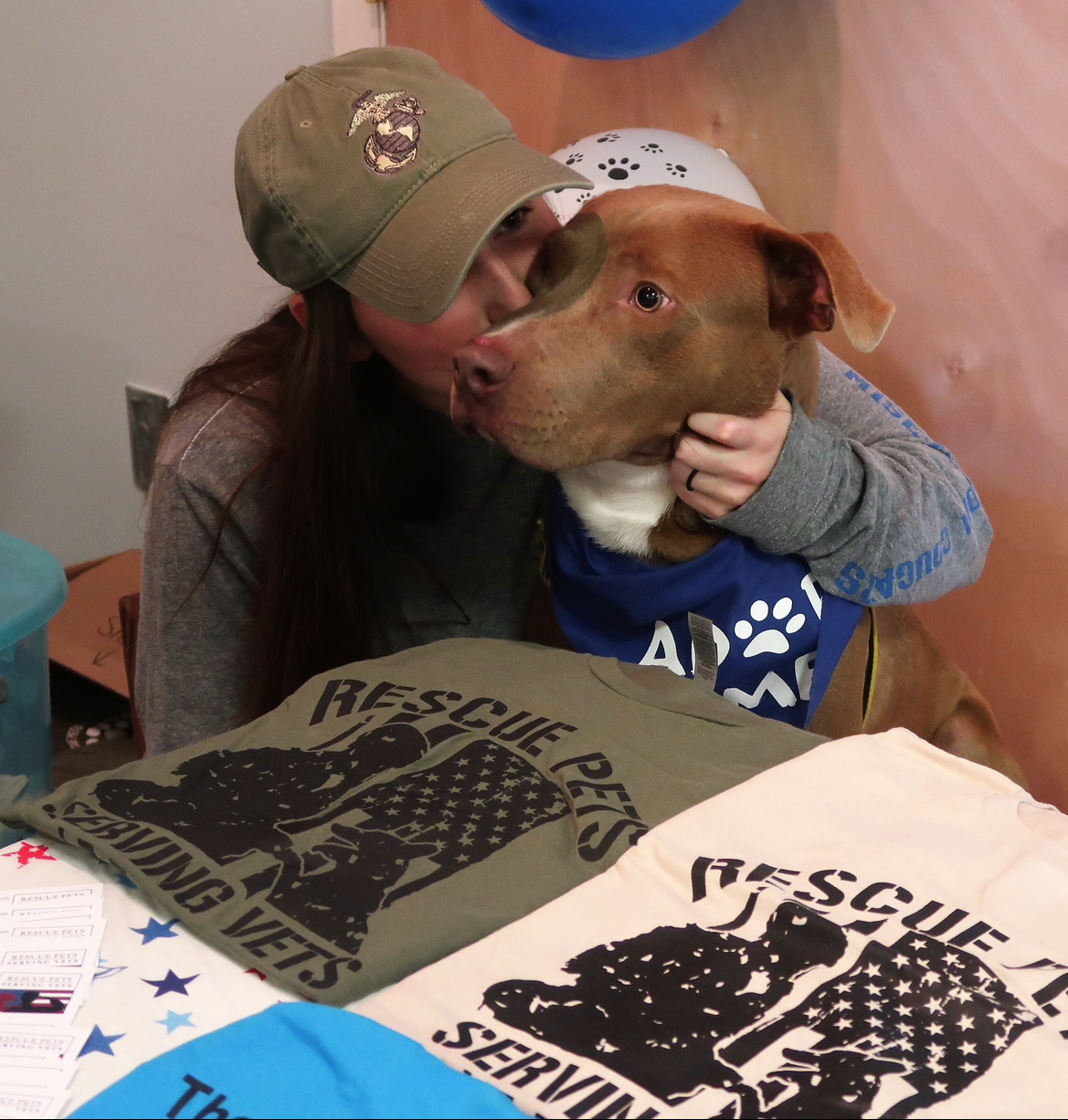 Science agrees— studies have shown that dogs provide innumerable benefits to their owners' emotional wellbeing. This is especially true for individuals, like many of our nation's veterans, who have had traumatic experiences.
Wilkes-Barre/Scranton, Pa., Lodge No. 109 recently used CIP grants to connect veterans to a new mental health resource, pet and best friend. The Lodge combined its Beacon, Spotlight and Gratitude grants to support a local organization doing great things for veterans and pets alike. Rescue Pets Serving Vets rescues dogs that have been abandoned, left in high-kill shelters, or have special needs. The organization rehabilitates and trains the dog, then assesses its ability to become a service or emotional support animal. From there, adoption priority is given to veterans in need of such support.
"The Rescue takes these wonderful dogs who, through no fault of their own, are in terrible circumstances, and matches them up with veterans who truly need them," says Pamela Mahalick, the Wilkes-Barre/Scranton Lodge Secretary and Grants Coordinator.
Due to COVID-19 social distancing precautions in the last three years, many veterans have found themselves isolated. This can lead to a resurgence in PTSD symptoms, depression and anxiety. As public health restrictions have eased, it's important to address the mental health impact. Studies have shown that service dogs can do just that—reduce anxiety, increase serotonin, and lower blood pressure, while also providing the impetus to get fresh air and exercise.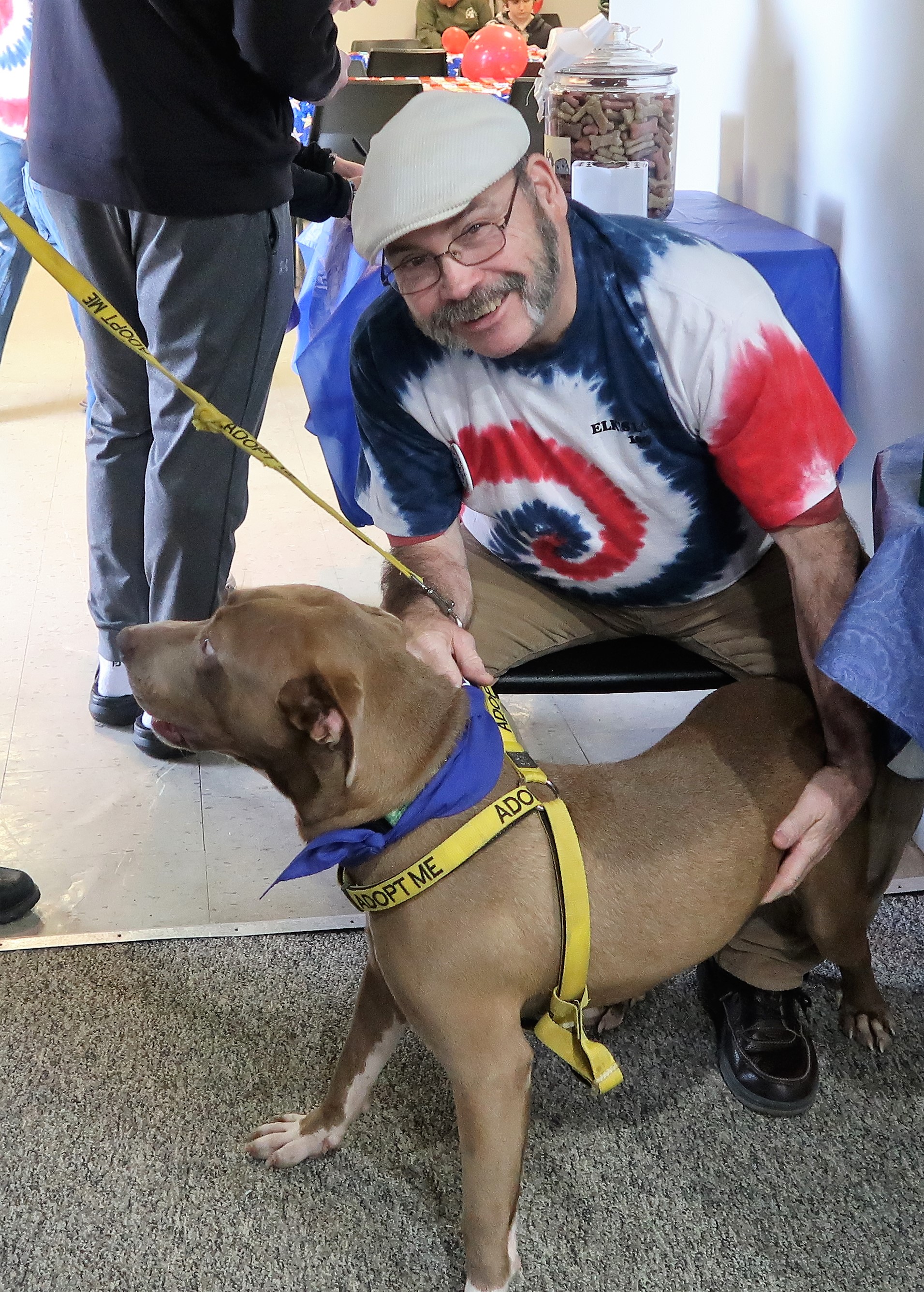 Just after Veterans Day, the Wilkes-Barre/Scranton Lodge hosted an adoption day event in collaboration with RPSV. Veterans were invited to enjoy a meal and meet dogs eligible for adoption. All adoption fees were waived for the veterans, and nearly every dog went home with a new owner.
"It was so nice to see members come together and have a great day while doing a great thing," said Mahalick. "The dogs are so emotionally helpful to these veterans. It was a big win for everyone involved!"
Elks cooked and served dinner and enjoyed quality time with the animal and human guests. A friend of the Lodge who works as a carpenter even constructed a doghouse that was donated to RPSV for a future raffle.
The event's success extended beyond the Lodge and the RPSV community. Television and radio stations covered the adoption day, increasing community awareness of the Lodge and its charitable work. The publicity showcased that the best CIP grant projects not only serve the community in a meaningful way, but also draw positive attention to the Lodge.
"We are in a small town and the Lodge has been very quiet for a long time," Mahalick said. "Our Lodge really needed this shot in the arm. Not only did it accomplish helping the rescue and veterans, it also greatly helped our Lodge."
Mahalick added that the event drew multiple applications for membership and was a morale-booster for current members—nearly the entire membership contributed.
While many issues faced by veterans have been exacerbated by the struggles of the past few years, organizations like RPSV provide hope for coming out better on the other side. Across the country, Lodges share the mission of RPSV: serving veterans (and dogs) and helping to build stronger communities for all.
For more information on our available grants and their guidelines, check out our Grant Toolkits. If you have any questions about grant projects, the CIP can be reached at 773/755-4730 or LodgeGrants@elks.org.